So you've done all your research on the company and have prepped for all the possible questions they might throw at you to find out what you'll bring to the table. But here's one more question you should prepare yourself for. It's often asked during the end of a job interview:
---
"Do you have any questions for me?"
---
You might think that it's polite to not ask any questions at this juncture. Or that the interviewer is just being courteous. We're here to tell you that this question is also a test in itself.
For most parts of an interview, the conversation is led by your interviewer. When it's your turn to ask a question, the ball is in your court. In other words, this is the final window of opportunity that you'll get to make a lasting impression.
Stumped? We're here to help. Here are three questions that you can ask before wrapping up your job interview (just pick one, we don't recommend bombarding your interviewer with all three!).
1. What made you decide to join this company, and what do you like about it?
From your interviewer's answer, you'll be able to get a sense of what the company culture is like. After all, we spend a significant amount of time in the office—gotta make sure that you like your work environment, right?
2. What would you want to see me accomplish in the first six months?
This question is highly-recommended by the career experts at TopResume, a resume-writing service. They point out that it's because usually, job descriptions only list down the tasks and responsibilities of the candidate. This question will give you a better picture of what your actual KPIs are. You can also use this chance to share a relevant past experience that you hadn't brought up during the interview.
It will also highlight some of the potential challenges you might face, so you can consider if that's something you want to take up.
3. I was wondering, how do I compare with the other candidates? I would like to know so I can better improve myself.
Before you ask this question, you've got to read the room. Interview training website Big Interview stresses that you should only ask this question if you feel a rapport between you and your interviewer(s). Depending on the answer you get, this may also be an opportunity to address any concerns or issues that the hiring manager has.
This question will also give you a better sense of how to up your game at your next interview, and as a bonus, you'll come across as someone who is humble and willing to learn. It might even score you some brownie points!
All the best for your job hunt!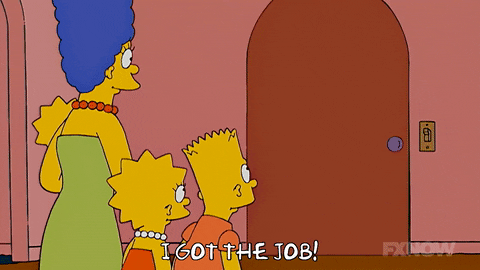 Text: Ethel Kang
More from CLEO:
Thank U, Next: 10 Reasons Why You Should Throw Letter Even If You Don't Want To
9 Unusual Side Jobs You Can Do In Singapore To Make More Money
Do I Need A New Job Or Am I Just Having A Bad Week?