When it comes to fitness, the toughest part is getting started. That's why we've teamed up with our fitness expert to plan a six-week get-fit guide. Your eating habits, exercise routine, and mind will all get a revamp without you having to count calories or spend hours on the treadmill. This program aims to reboot the way that you approach your health and well-being —each week you'll get a little bit closer to being a fitter version of you. Read on to kickstart your journey.
Week 1: Enjoy the journey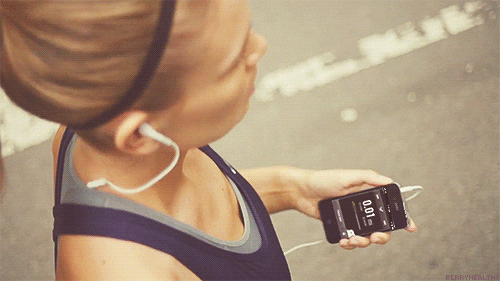 (Source)
Get Moving
You will want to see how much your fitness has improved after the six weeks, so do this fit test in Week One and again in Week Six. Grab a timer and see how long it takes you to work through the list of exercises. And if you don't know what each move is, click on the link for a YouTube video demo! 
1. 10 x up-and-back sprints (about 30m)
2. 20 x push-ups
3. 30 x squats
4. 40 x crunches
Nutrition Focus
Having protein and good fats at breakfast will kickstart your metabolism for the day, allowing you to burn more fat while sitting at your desk! This breakfast combination will decrease the insulin load in your body and, as a result, will increase your ability to stay lean consistently, rather than yo-yo'ing. Still need convincing? Afternoon sugar cravings will be curbed, too. You can make a protein-packed smoothie by following this guide: 
A base – water, coconut water, almond milk, coconut milk, chilled green tea or rice milk.
Greens – kale, spinach or Super Greens powder.
Super-charged ingredients – protein powder, cinnamon, vanilla extract, nut butter, chia seeds, maca, spirulina, raw cacao or ground flaxseed.
Sweeten the deal – opt for fresh fruit, berries or a dash of honey. Don't be afraid to use oats, avocado, goji berries… the list is endless! 
CLEO Tip: Find out what you enjoy and do more of it. If you don't like running, you don't need to force yourself to become an elite runner. Everybody's physiology is different, so find what suits you and do more of it to maintain a positive association with fitness.
Week 2: Sugar-free sisters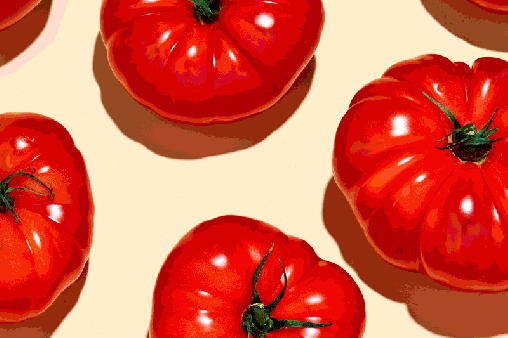 (Source)
Get Moving
Get outside where you can use trees as markers (20-25 metres apart). This workout is much more fun if you race a partner through each set, so rope in a buddy. Pick a set from below and start at one marker. Complete 10 reps of the first move. Run to the other marker and complete 10 reps of the second move there. Aim for an exercise session at least twice a week for the six-week duration.
1. Double mountain climbers (left/right = 1 rep) and squats
2. Push-ups with squat thrust and double jump lunges
Continue to run between markers, doing one less rep each time so 10, 10, 9, 9, 8, 8, etc… Have a 30-60 second break, choose another set, and then repeat!
Nutrition Focus
This week is about eliminating as much sugar as possible from your diet. That means all added sugars (like white sugar, cakes, cookies, sweets and chocolate), as well as more natural sugars like honey, agave, starchy carbs and fruit (with the exception of berries). Why ditch all sugars, including fruit, you ask? Because sugar is way too easy to get addicted to. Every now and then, you need to stop and completely reset your palate to help put a stop to cravings and boost insulin sensitivity. After this week, fruit and all other natural sugars will be back on the table, but hopefully in slightly lower doses than before. If your energy is low this week, switch an exercise class for a yoga session. Here are some sugar-free snack ideas:
Toss some pumpkin seeds into a frying pan and add a splash of tamari sauce. They won't take long at all!
Heat some brown rice or quinoa with a splash of coconut milk – even better, add cinnamon and nuts.
Pop 50ml of apple cider vinegar and 1 tbsp of rock salt over 1 ½ cups of almonds and roast in the oven.
Grab some nori sheets and top with hummus and cut up vegetables with a drizzle of tamari sauce.
Add a little salt and chilli flakes to some edamames. The kick will help you power on through the afternoon. 
Week 3: Goodbye gluten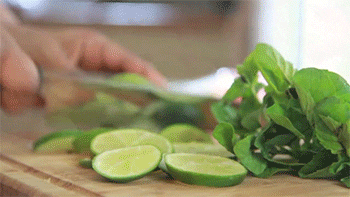 (Source)
Get Moving
This style of workout can be one of the simplest, yet most effective ways to train. Your metabolism will get a refreshing boost which will last for several hours afterwards. Aim for 20 x one-minute rounds – even if you only reach 10 x one minute rounds, you're doing great! For each one-minute round, you must finish the following:
5 push-ups
10 supergirls 
15 squat jumps
Rest and recoup during whatever time is leftover before you start the next one-minute round. This ill seem pretty easy for round 1 but by round 10, 11, 12 etc.. Well, you'll see! 
Nutrition Focus
Gluten is a sticky protein found in a number of grains that help to bind things together. It's the 'glue' that helps bread hold its shape, stops sauce from curdling, and gives cheese spreads, canned meats and many condiments their smooth texture. Gluten hides almost everywhere, and this can be a problem as gluten can cause your digestive and immune system to struggle, affects your mood and can aggravate troubled skin. Cut gluten, or at least reduce it for the remainder of the challenge and see how you feel. For the grain lovers out there, don't despair! Gluten-free grains do exist. 
Week 4: Stronger Core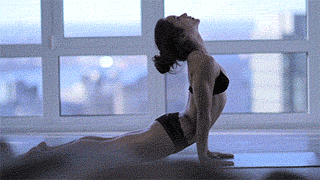 (Source)
Get Moving
We're not gonna lie – this is one tough exercise so prepare to sweat! This type of workout combines core resistance with intense cardio, which is the fastest-working combinaion to unleaseh stronger ab muscles. Alternate between the run and an exercise, working your way through the list.
-Sprint for 90 seconds
-Perform the first exercise on the list for 60 seconds
-90 second sprint
-60 seconds of the next exercise.
Repeat the pattern till you finish the list
Core moves:
Full sit-ups
Burpees
Compound crunches
Russian twists
Supergirls 
Nutrition Focus
When it comes to getting rid of bloating, avoid dairy and soy products for the rest of the challenge (if you haven't ditched them from your diet already). Dairy can cause problem skin to flare up, and soy products are often highly processed, meaning they can cause inflammation to your gut. Instead of dairy or soy, become friends with natural probiotics like yoghurt, kimchi and miso soup which will help get rid of any bloating. 
CLEO tip: Don't trust yourself to start fermenting food yet? Then grab some probiotic superfood jars from Good Food Heals (www.goodfoodheals.co). Made with unpasteurised fermented fruit and vegetables, they're a good side dish for any meal. Take your pick, from Guava Pineapple Relish to Spicy Kimchi to Japanese Plum Citrus Tomato.
Week 5: Mix it up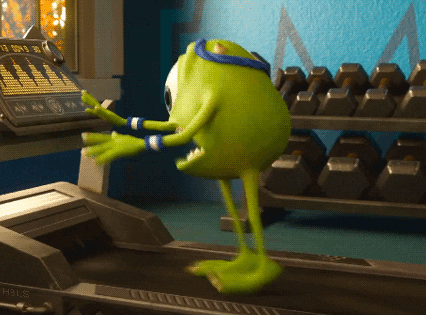 (Source)
Get Moving
There's no excuse for not having time to exercise with these workouts. Do as many rounds as you can of these exercises in 10 minutes. Go for another 5 minutes if you can!
Workout one: 5 minutes
10 x squat jumps – rest 10 seconds – repeat x 4
10 x push-ups – rest 10 seconds – repeat x4
10 x lunge jumps – rest 10 seconds – repeat x 4
10 x crunches – plank 10 seconds – repeat x 4
Workout two: 10 minutes
10 x reverse lunge to hop (per leg)
10 x burpees
10 x air squats
10 x tricep push-ups 
Nutrition Focus
Your liver is your major detoxification and fat-burning organ, so you need it to be in top working order, not only for the benefit of your body, but for your mind as well. It's time to say sayonara to caffeine, alcohol and stimulants for the last few weeks of the plan to give your liver a break.
The liver is the processing centre for the body and, as such, is vulnerable to suffering from the consequences of high blood sugar, high blood fats, inflammation and insulin resistance. And remember, it doesn't matter whether you are skinny, a little bit rounded or in-between, if you're not careful about what you put into your body, it could end up wreaking havoc on your insides. 
Week 6: Super summer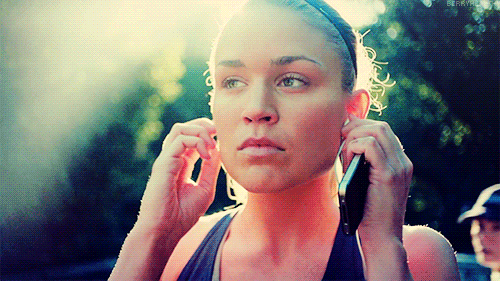 (Source)
Get Moving
Do your fitness challenge from Week One and see how you've improved. 
Nutrition Focus
To really amp up your results in this last week and beyond, you will need to stock up on what we consider the best superfoods around. Never fear you don't need to go out searching for bee pollen or maca – you can get all the ones we rate highly from the supermarket. Superfoods pack a serious punch nutritionally, so incorporate these regularly. Here are our top six superfoods to add to your culinary tool belt:
Berries – jam-packed full of antioxidants.
Kale – helps keep your hair and nails strong.
Chia seeds – great source of protein.
Walnuts – for shinier hair and clearer skin. 
Cacao – mood booster and a substitutes for chocolate.
Salmon – full of healthy fats which are good for brain and heart health.
For more stories related to health and body, grab the latest issue of CLEO, which comes with a CLEO Body & Fitness booklet. Out on stands now! 
Image: 123RF/magiceyes
Text: Alicia Beveridge
Additional text by Sophie Hong