What do you do when you're a single girl in Singapore who's been on dating apps for over a year and still no luck? Do you:
a) resign yourself to the fact that you're going to die alone;
b) stop looking at boys and look at resale HDB flats that you can purchase when you hit 35 instead; or
c) go to a matchmaker?
I was going along with the first two options, until I worked on a story about why it's so damn difficult to find a boyfriend in Singapore, and spoke to several modern-day matchmakers.
More from CLEO: 
How Do You "Enjoy Being Single"?
Am I Racist If I've Never Dated Outside Of My Own Race?
5 Types Of Non-boyfriends You'll Have In Your Twenties
All of them pretty much agreed on one thing: online dating can wear you down. I suppose that's where their services come in. Matchmakers basically do the swiping  selection for you, and all you have to do is show up.
It was through that story that I met Rishma Petraglia, who runs a Singapore-based matchmaking service called The Heart Whispers. The company is relatively new, having just launched last September.
What sets it apart is that beyond just getting you to fill up a form to describe yourself and your ideal partner, Rishma actually conducts one-on-one coaching sessions with her clients to determine if they're in the right emotional state to properly start dating.
I mean, if you're taking a dip in the dating pool, chances are you'd have met your fair share of people who clearly aren't ready to be in any form of a relationship. Heck – I've been that person, and I wished someone had told me to work on myself first, instead of having to learn that lesson the hard way.
I was intrigued (and a little exasperated at my lack of success in finding Mr Right), so I told Rishma to sign me up.
The pre-date assessment
First, Rishma got me to fill up an online form. It contains some questions about yourself, your past relationships, and what you're looking for in a partner. Nothing out of the ordinary so far.
We then set a date for my first "love coaching" session. I didn't really know what to expect, but I admit I raised my guard when she started the session with "it's OK to cry if you need to".
The cynic in me was expecting it to be a mush fest filled with cliches and corny mantras to bring home. After all, Rishma is someone who is warm, friendly, and overwhelmingly positive. She also has healing crystals placed all around her office. Not that there's anything wrong with all those things, but the joyless a-hole in me did raise an eyebrow.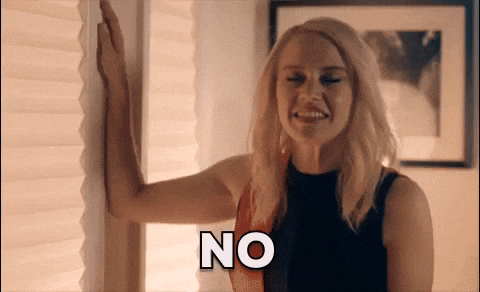 We delved into my relationship history, including that with my parents during my formative years. I've actually never done that with anyone before, and to my surprise, it was actually kind of therapeutic. Rishma listened well, and after my session, she gave me a couple of things to work on.
Her biggest advice to me that day was that I needed to love myself more. She observed from my past relationships that I'm someone who is resistant to love because I think it's conditional.
To change that, she told me to first be less critical of myself. One practical tip she gave was to ask myself what I did right in a bad situation, instead of beating myself up over what went wrong.
Secondly, I needed to be more open to receiving love from other people. She told me to try giving out more hugs (because I get uncomfortable when people show me affection), and say thanks to compliments instead of dismissing them.
To be honest, I haven't been very diligent at putting all of these into practice. But during times when I remember to do all of these things – especially when it comes to greeting people with a hug instead of just waving awkwardly at them – I found that people warmed up to me a lot more easily.
On the bright side, I did clear her screening process and was deemed "ready" to be set up on a date.
The date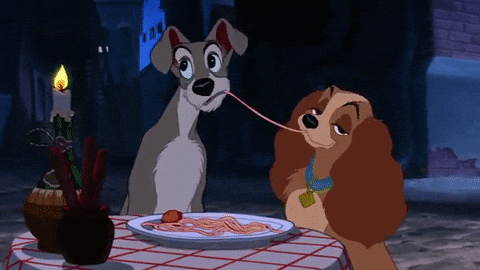 The lovely thing about having a matchmaker is you don't have to do the whole text dance with your date – I simply let her know when I'm available, and she told me where and when to show up. She'd even picked out a place and made reservations for us.
And that's how I found myself at a rooftop bar at 6pm on a Thursday evening, scanning the place for John (not his real name).
John's an expat who had moved to Singapore a few months ago, and is just a couple of years older than I am (I'm 27).  According to Rishma, he loves to travel, is very close to his family, and is a very smart guy.
"He's tall and has really nice eyes," Rishma added. She wasn't wrong.
I thought it might be a little awkward at first, given that we didn't know anything about each other at this point because we haven't been texting. But John was quite a good conversationalist, and to give Rishma credit as a matchmaker, our personalities matched and we do share a lot of similar views.
We talked for a couple of hours – about our work, our travels (he's quite an adventurous traveller, I love nature; he talked about his hike to Machu Picchu, I talked about mine to Annapurna), and even things beyond our personal lives, like politics.
And just in case we found ourselves at a loss for words, Rishma had prepared a stack of notes (handed to us by the bar staff) containing questions like "what's the most interesting place you've ever travelled to?" and "what's the greatest accomplishment of your life?" to help move the conversation along. We didn't need that, but it's a nice, reassuring touch.
We eventually felt like leaving the bar, but weren't ready to go home. It felt a little lame to say goodbye after two drinks, but we weren't hungry enough for dinner.
So we wound up at a dive bar along Boat Quay, doing shots by the bar.
In hindsight, we should have went for some food instead, but I was impulsive and he was laid-back enough to come along for the ride.
The rest of the night became an unintentional party. He taught me how to play foosball, then we somehow ended up at the pool table, squaring off against an Isreali semi-pro. His Russian friend bought a few rounds of vodka shots… you get the idea.
We said goodbye at 12, a little more tipsy than we'd intended. He leaned in for a kiss on the lips and apologised for not being able to see me again anytime soon because he'd be traveling that weekend.
But honestly, as far as first dates go? That was pretty awesome.
The follow-up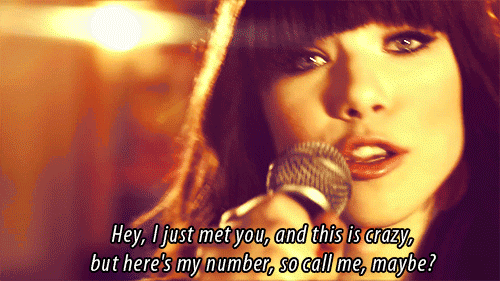 I got an excited phone call from Rishma the next day. She wanted to find out how it all went, and more importantly, how I felt about John.
"Sounds like the date went great! Would you want a second date with him?" she asked.
"Actually, no," was my reply. Even though we hit it off, it just felt like we'd be good friends, instead of romantic partners.
"I don't know. He's a nice guy, but I just didn't feel that excitement, those butterflies in my stomach, you know?" I rolled my eyes at myself as soon as I heard those words coming out of my mouth. I was aware I sounded like a rom-com cliché, and I hated myself for it. But like what Selena Gomez says – the heart wants what it wants.
A couple of days later, I got a call back from Rishma, who had gathered some feedback from John as well. He basically felt the same way I did – we got along fine, but there just wasn't "that much chemistry".
"He liked who you are as a person, but he feels that maybe you guys weren't a good fit," she told me.
And in that moment, I completely understood why people would pay for a matchmaker like Rishma. If this were some guy I met somewhere else, or off a dating app, it would have stung to not get a second date, or hear back from him – even though I didn't want it.
I would have taken it personally and spent days wondering if I did something wrong. Having a matchmaker ensures you get an explanation of why there will, or won't, be a second date. You get closure. You get to skip half of the bullshit that comes with dating.
And more importantly, you realise that a lot of the times, it's not you. And it's not him, either. There's just no spark, and that's all there is to it.
Would I do this again? Well, if I feel an urgent need to find a life partner and have about a thousand dollars lying about, I honestly wouldn't mind seeking out Rishma for her matchmaking services again. This is just based on my one-off experience with a matchmaker, but I feel like people who sign up for matchmaking services are serious about seeking a relationship and would therefore put the best versions of themselves forward.
And I'm sure that's something that anyone who's ever been on a string of bad dates would appreciate.