I don't date. My family knows it. My friends know it. My colleagues know it.
And I don't exercise – a fact I assume everyone around me knows.
But sometimes you get sabo kias as colleagues who think it would be funny to get the person who doesn't date nor exercise to go on a running date for a story.
And that was how I ended up asking a CLEO Bachelor along, with my pay raise on the line (it wasn't explicitly articulated but lbr, everything goes into the appraisal).
Thankfully, Hasli was sporting about it (pun fully attended). The 29-year-old barista runs marathons as a hobby. Pair that with a writer who hasn't run since her junior college days, and siams every story that requires her to try out a gym class… well, you get an unlikely combination. I was convinced that either one of us might end up killing each other by the end of it (I'm more likely to be doing the killing), but surprisingly, we bonded fine… or at least I think so.
6pm
At 5.50pm, Hasli texted to say he'd be 10 minutes late as he just stepped out of a meeting. That's fine, I said, making a mental note to leave the office at 6pm since it would take 10 minutes from my office to Marina Barrage. I was wrong. The Grab driver told me it would take 17 minutes. I hurriedly texted him to apologise. He said it was OK – he had arrived. Take your time, no rush, he said.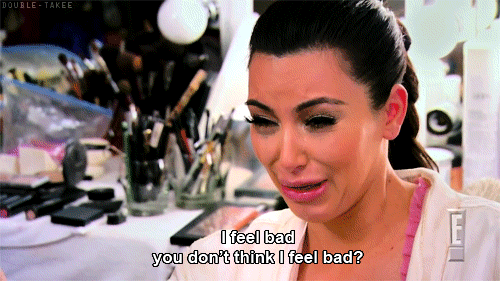 6.25pm
I arrived at Marina Barrage with only a phone and AirPods in hand. Earlier, I had asked Adora, the resident exercise expert, "How does one run with a bag?" She stared at me incredulously and said, "You don't." Which is why I brought nothing but my phone and earphones along (you'll understand why I needed earphones later on in the story). "What's your warm-up routine usually like?" he asked. "I don't have one, because I don't exercise," I explained sheepishly. I decided to do whatever I recalled from my failed attempt at working out a few months ago. I had exercised for one day, strained my muscles and gave up promptly.
While we were warming up, he told me that he had paused running during the Hari Raya period and had only resumed two weeks earlier. He went for a run when he was in Bali last week, fell and injured his leg. "OMG, why didn't you tell me?" I asked, suddenly feeling bad that he had to run with me while nursing an injury. He assured me it would be fine as long as he doesn't put too much pressure on his leg, and that he had to prepare for a marathon that would happen in two months' time anyway. I felt slightly better, because at the tortoise pace I would be running, it would be a walk in the park for him – literally.
"Oh, wait, we need to take a selfie first," I said. "Sorry, but I suck at taking selfies because I just don't take selfies," I managed his expectations. He laughed, "It's OK, I'm bad at selfies too." Compatibility meter: up a notch.
6.30pm
The bridge at Marina Barrage was closed, so we had to take the route along the reservoir. I stealthily started the Nike+Run Club app that installed earlier in the day to track how long I would be running. I didn't want to make it too obvious in case I decided to give up at the 200-metre mark. As it turned out, he was using another app to track our run too. Along the way, he kept checking if I was OK. "How are you doing?" he asked at one point. "Dying," I admitted. It didn't help that I had messed up the team's McDonald's orders earlier in the day and was left without lunch – I only had Ritz cheese crackers to stave off my hunger.
To keep my thoughts from wandering into the pits of my churning stomach, I decided to chat with him. Bad move, because there was no way I could talk properly without sounding like I was in pain. I kept checking my Nike app, partly for the distance run, and partly to check the time. Now, when I arranged for the date to happen, I didn't check my favourite K-pop band's schedule carefully and forgot that there would be a music show scheduled on this day. I thought I would be able to wrap everything up by 6.30pm, but since I was almost half an hour late, I thought I could secretly stream the performance while running – hence the need for my AirPods.
More from CLEO:
Dating Diaries: We Try Making Perfumes For Our Dates
Dating Diaries: This CLEO Bachelor Took My Breath Away – Literally
Dating Diaries: We Went On A Date And He Didn't Even Realise It
At 6.43pm, we reached the one-kilometre mark. "You can tell me whenever you want to stop," he had told me earlier. So the moment our apps displayed that we had run a whole kilometre, I raised my white flag. Time clocked? Eight minutes, 28 seconds.
Which is not bad, if I may say so myself. He could probably have run the same distance in half that time, but I was glad he didn't leave me behind – I probably would have done that to someone else.
"Do you want to run or walk back?" he asked. The answer was obvious: "Let's walk."
6.45pm
It was during this walk that I started to find out more things about him. Like why he became a barista, how he doesn't snack at all and is not a fan of sweet things. "Do you not exercise at all?" he asked. I do, I said, when I go to concerts and run around in the mosh pits.
We took approximately nine minutes to cover one kilometre. Guess how long we took to walk back (my fault, obvs)? Twenty minutes. Yes, keep those judging looks coming.
When we finally got to the lobby of Marina Barrage, he asked if I drove. When I answered in negative, he offered me a ride.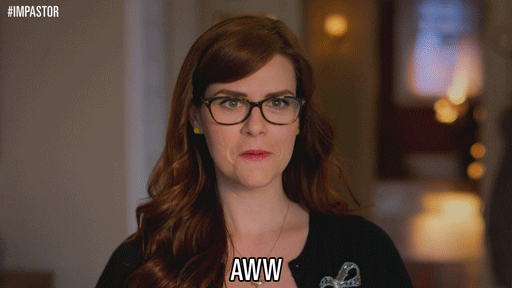 We spent some time talking in the car about food and his café, which will open in October. I checked the time, it was 7.20pm. Hmm, just in time for the K-pop group's performance, since they usually perform at the end of the show. As he keyed my postal code into the GPS, I quickly loaded the streaming site out of his line of sight. The screen showed an episode of variety show, Weekly Idol. Wait, what? I refreshed the page, and the same episode popped up. I MISSED THE STREAMING. Granted, it was pre-recorded, but guys, they won their first Number One for their new album.
I kept my cool and pretended I didn't just miss a historical moment. Somehow, thanks to my inherent abilities, I managed to steer the topic to K-pop. Cant' say he looked super interested but, he did make an effort to keep up with the conversation. Another brownie point. As I animatedly talked about my favourite band, I recalled the headline Adora had suggested when I told her I would be streaming the music show: "Dating Diaries: This Is Why I'm Still Single". That would obviously still ring true at the end of the date, but did I mind? No, my fave group was waiting for me at home (on the internet, but hey, is there a difference?).
PS: As I'm writing this, my whole body, including my back and abdomen, is still aching. I blame my colleagues.
Hasli's POV
The date was set for myself to do a running date with Hidayah. It's kind of a good kick-start to resume my running routine as I've been taking it easy during the Hari Raya festivities (gotta enjoy all the rendang, ketupat and kueh!).
I met Hidayah at Marina Barrage as our starting point. Sadly when we arrived, the Marina Barrage bridge was shut off due to maintenance works, so we had to change our running route to the more "touristy spots" by Gardens by the Bay.
As it was Hidayah's first run after some time (I won't declare how long), we took it easy. Luckily, the weather wasn't scorching hot. A light breeze came throughout the run, which was a delight.
Throughout the run and gasping for air, we talked and learnt a lot about each other. I think that was the most enjoyable part. Sometimes, when we're bogged down by a hectic schedule throughout the day and live in a world of digital media, we forget to take things easy and do the simpler things in life, like chatting.
After running for some time (quite a decent distance), we headed back, chatted some more taking in the sights of the area and it was indeed a good way to end the evening date.
Now, time to train for my next marathons! ?