You would think that in the era of dating apps, finding a boyfriend would be as easy as ordering Uber Eats. There are all these single people out there on apps and dating sites, so why aren't we coupling up – especially when survey results have shown that most of us actually want to settle down?
There's this scene in Sex and the City, where a particularly hungover Charlotte had a meltdown over brunch.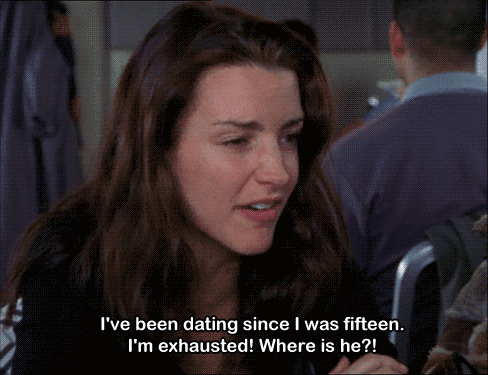 While my dating history doesn't span as far back as Charlotte's, I have been single for a little over a year now. And let's just say I've had my fair share of Charlotte-level meltdowns in front of my girlfriends, loudly proclaiming to the entire bar that I might very possibly die sad and alone.
More from CLEO: 
Single And Ready To Mingle? Here Are 5 Feng Shui Tips For You
Am I Racist If I've Never Dated Outside Of My Own Race?
5 Types Of Non-Boyfriends You'll Have In Your Twenties
You would think that with the proliferation of dating apps, it would be easier to find The One. Or at least, The One I Can Settle Down With. But after a year of swiping on Tinder, Bumble, Bite, Coffee Meets Bagel and going on dates, I've realised I'm no closer to getting into any sort of relationship. Hookups? Oh yeah, these apps will definitely connect you to the nearest available D faster than you can order McD's. But getting a boyfriend? Like Charlotte, I'm exhausted. Where is he?
2016's Marriage and Parenthood survey commissioned by the National Population and Talent Division found that a vast majority of Singaporean singletons – we're talking 83 percent here – actually do want to get married.
But what's confusing is that in the same survey, six in 10 single respondents said that they're not dating seriously, and four in 10 of them said they've never dated seriously before.
So let me get this straight: statistically speaking, most of us do want to settle down. But we're not dating seriously either. Something just doesn't add up here.
Expectations vs Reality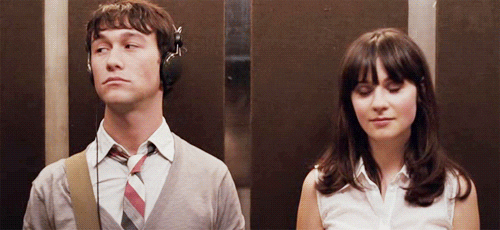 When asked to explain this discrepancy, Rishma Petraglia, founder and head matchmaker at The Heart Whispers, says that single Singaporeans our age actually love the idea of marriage. We're die-hard romantics who believe that fate or destiny will let us cross paths with our life partner eventually… And that is problematic.
We want to believe that we would lock eyes with someone from across the room somewhere, and in that instant, we'd know that he is The One.
Or maybe he'd literally bump into us on the street, accidentally spilling his drink on our shirt. First he'd apologise, then we'd strike up a conversation, and Happily Ever After will follow shortly. Unfortunately, real life doesn't work that way. And for some strange reason, we just don't want to believe that we can swipe right on The One.
"What ends up happening then is that a lot of singles just sit back and relax when it comes to dating. They like the idea of being in love and married, but don't like the idea of going on dates to find The One," says Rishma. It's the romantic equivalent to wanting a toned body, but not being able to commit to the diet or a gym plan.
The paradox of choice
In The Paradox of Choice (2004), psychologist Barry Schwartz argued that the more choices we have, the more effort we put into our decisions and the more we expect to enjoy the benefits of those decisions. This, in turn, makes us more likely to be indecisive, anxious and dissatisfied.
With dating apps like Tinder and OkCupid, we gain access to thousands of card-carrying members of this city's "single and ready to mingle" crowd – no wonder we're overwhelmed by choice.
"People might not be sure on who to commit to, or they might think there's always someone better out there," says Alex Tam, founder of GaiGai, dating app Paktor's matchmaking arm. He pointed out that it doesn't necessarily mean we're reluctant to get married – we do, but maybe just not now. Not before playing the field, that is.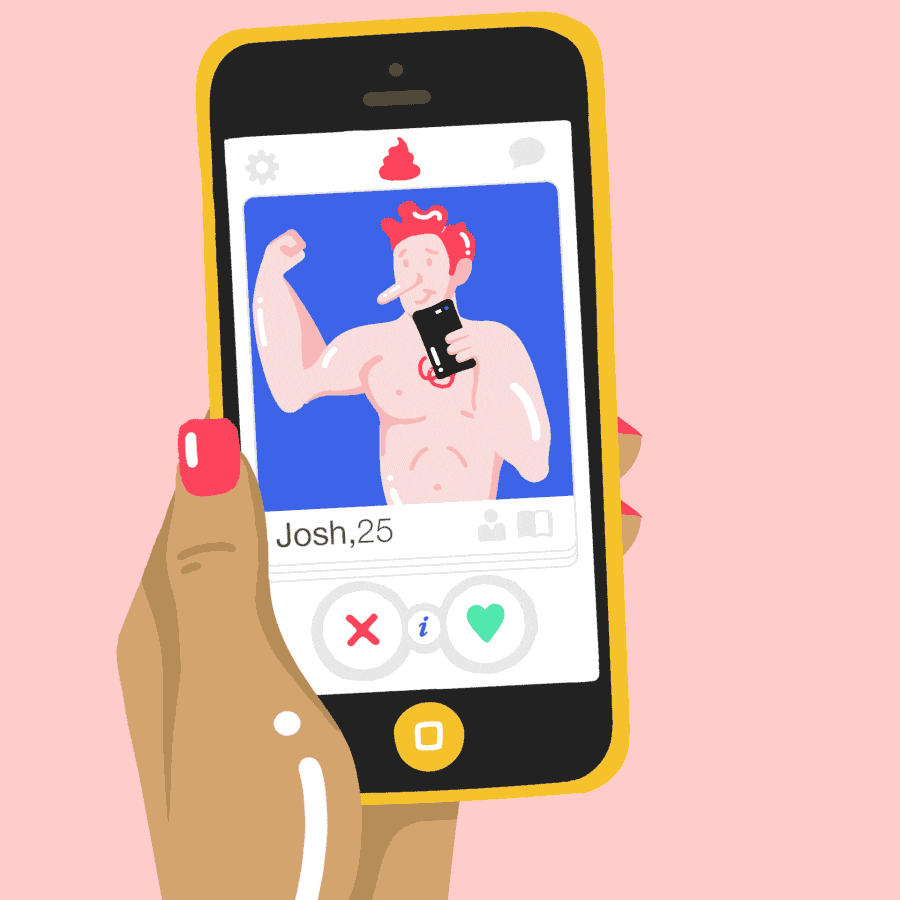 In the current dating scene, many of us don't delete our apps even after we've started seeing someone. And when we really like the person we're currently seeing, we might still be talking to a few other people on the side. And we don't see that as cheating – not unless we've had the "are we exclusive?" talk.
"As a dating coach, I see this almost every day. There is so much choice that people become disposable," dating coach James Preece wrote in a Bustle column. He went on to elaborate on how this pickiness has made us less likely to work out small problems in new relationships, give people who aren't our "ideal type" a chance, or go for a second date if we didn't feel instant fireworks on the first.
His advice? "There's nothing wrong with having standards – but don't make them impossible… let go of the smaller things that don't really matter in the long run."
But what about the rest of us, who are ready to settle down?
So perhaps dating apps aren't the best way to go about finding a partner who is also looking to commit. It's basically the grown-up version of "you're never going to meet your future boyfriend in a club".
Dr Mu Zheng, assistant professor at NUS' department of sociology, thinks dating apps might have re-conceptualised what dating is in the modern context.
"It used to be that dating should be done in person, and involves both emotional and physical interactions. But online dating, especially given young people's busy schedules, may last for an extended period and may not eventually turn into in-person dating," she explains.
Simply put, it means dating has become much less about physical closeness, and the intimacy that comes with it. I mean, you can have a completely riveting conversation with a match and feel super attracted to him (or his picture), but he can easily ghost on you any second – and sometimes, all of this drama plays out even before you've had the chance to meet.
And you can't really blame him, either – he might be going through a tough time, or another romantic prospect of his might have blossomed into an actual relationship. Either way, as enjoyable as your online banter was, you were a low priority to him.
That's why dating app fatigue is a thing. And let's be real: there are only so many schmucks you can meet before you feel like throwing in the towel and making plans to join a nunnery or bring home more cats than your HDB can hold.
Is matchmaking making a comeback?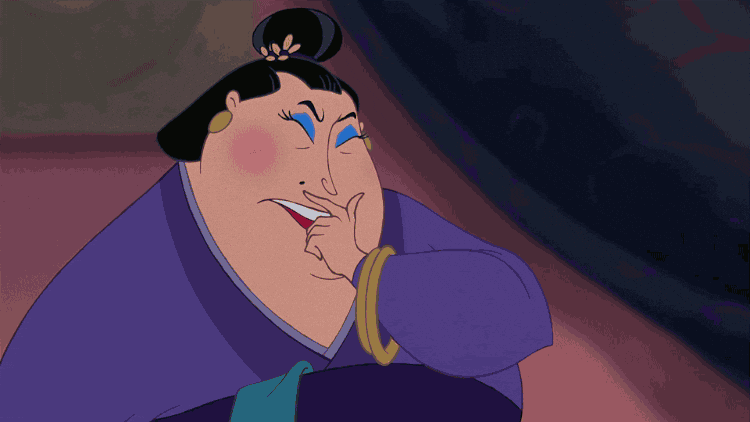 "Dating can be exhausting!" concurs Glenda Quek, a senior matchmaker at Society W. She observes that people tend to present a curated version of themselves online and aren't necessarily upfront about their expectations. And while everything might seem fine online, you might find there's no chemistry between the both of you once you take things offline.
"It's almost like finding a needle in a haystack," she concludes. Grrrrrrrrreat. (Glenda did point out that there are people who do find love on dating apps, but still.)
During another one of my I'm-going-to-die-alone spiels, my male friend pointed out that I should let my social circles know I'm looking for a serious relationship, and they should set me up with their single friends.
Enter the professional matchmakers. The three matchmaking agencies I spoke to – Society W, The Heart Whispers, and GaiGai – all reported seeing an increase in the number of young people (around 25 to 30) signing up for their services. For GaiGai, those in that age group make up about 40 percent of their customer base – with the men to women ratio being 7:3. It's about 50 percent and 20 percent for The Heart Whispers and Society W respectively, and the men to women ratio is close to 50:50 for both. I can't help but think that maybe these ahead-of-the-curve millennials are onto something.
"If something is not working for you, why invest more of your time and energy into it? Change it up and get offline," says Rishma, quoting Einstein on how insanity is doing the same thing over and over again but expecting different results.
Alex, the founder of GaiGai, agrees that it might be advisable to take a break from dating apps once you find it repetitive and monotonous.
"Go out to more social gatherings, and be less reliant on dating apps to get connected with new people," he suggests.
Have you just been meeting the wrong people all this while, or are your expectations too high? Do you give up a little too easily in the romance department, falling into the paradox of choice and thinking that something better will come along with your next swipe?
After talking to Rishma from The Heart Whispers, she threw up the suggestion of letting her matchmake me. According to her, there might be something I'm not seeing about myself, and that may be the reason why I'm not attracting the kind of guys I want.
And here's where it gets interesting: the matchmaking service at The Heart Whispers doesn't just set you up with dates. Your matchmaker will first meet with you to assess whether you're emotionally ready to date, and then work with you on your issues before they set you up with someone.
I'd like to think there isn't anything "undateable" about me, but I haven't exactly been successful in the romance department either. So maybe I do need a dating coach/matchmaker to make me see what I've been doing wrong.
Stay tuned for the follow-up story, where I actually get professional dating help.