You've probably heard that you need to get vaccinated against HPV by 26. But what is HPV exactly, and what's the likelihood of getting it? According to a 2014 study by Singapore General Hospital, one in 10 healthy women here are infected with HPV, and it's most common for women in their early twenties. In other words, it's pretty damn important that you know what HPV is, and how you can safeguard yourself. Here's some information you might find helpful.
What is HPV?
In the first season of HBO's Girls, protagonist Hannah Horvath got diagnosed with HPV, which was a shock to her because she's never shown any symptoms. That diagnosis was the cherry on top of a shitty day that she's had, so like any millennial who's upset about life, she logged on to Twitter, defiantly tweeting out: "All adventurous women do."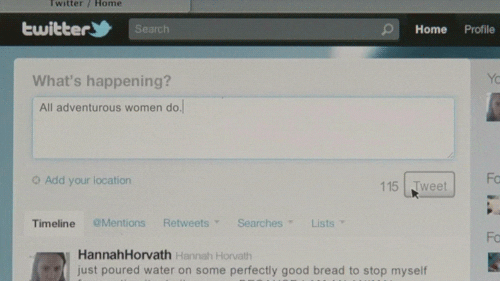 Hannah's not entirely wrong – HPV is not an uncommon sexually-transmitted infection – but what is it, really? HPV stands for human papillomavirus. There are more than 100 strains of this virus, and about 30 strains are transmitted via sexual contact. Here are the not-so-fun things that HPV can cause:
Genital warts
Cervical abnormality and pre-cancer lesions
Cervical cancer
You should know that cervical cancer is the 10th most common cancer amongst women in Singapore, and 70 percent of cervical cancer cases can be prevented with HPV vaccination.
And here's another fun fact: most HPV infections don't show any signs or symptoms, so you won't know you're infected unless you go for a PAP smear. Or, you know, warts start popping up on your genitals (this only happens with certain strains of HPV).
More from CLEO:
How To Make Extra Money Online
7 Local Brands To Shop From This Hari Raya
RiRi's Makeup Artist's Tips On Wearing Fenty Beauty's New Highlighters 
How do you get HPV?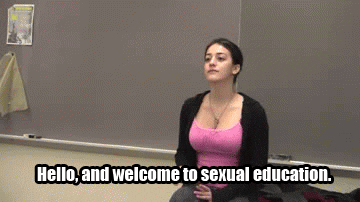 HPV is most commonly spread via sex. So you can get it from vaginal sex, anal sex, and even oral sex. Because of the lack of signs and symptoms, there's really no way of telling whether your partner is infected at all.
Symptoms can also develop years after the infection, so you're still at risk if you're in a monogamous relationship with a long-term partner who's had sex before.
One more thing: HPV is transmitted via skin contact, so you can still get it even if you used a condom, which brings us to the most important point…
HPV Vaccination in Singapore
According to information from the Ministry of Health's website, 70 percent of cervical cancer cases are caused by infection from HPV serotypes 16 and 18. Those can be prevented with vaccination.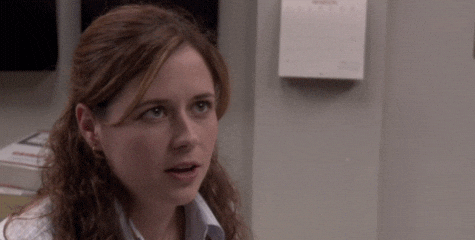 "The HPV vaccine is a breakthrough in the fight against cervical cancers in females, but also prevents some anogenital (anal) and oropharyngeal (throat) cancers for both sexes, and most genital warts," says Dr Coni Liu, a specialist at the DSC (Department of Sexually Transmitted Infections Control) Clinic.
Experts say it's best to get the vaccination before you're sexually active. Dr Liu says it's recommended to get the vaccination at 11 or 12 years old, but it can be done as early as nine years old. A common side effect of the vaccination is pain and redness or swelling at the site of injection, but that usually subsides quickly. Some people have also reported having fever, nausea, and muscle or joint pain. There's also a chance of having an allergic reaction to the vaccine, but it is very rare – the odds are three in a million.
It's often said that we get vaccinated against HPV before the age of 26. That's because if you're over 26 and sexually active, chances are, you might have already been exposed to HPV. With that being said, Dr Liu's advice is to still do the vaccination anyway, even if you've missed that window.
"Vaccine protection is not a one-or-nothing phenomenon, and does not become ineffective overnight when one turns from 25 to 26 years old," clarifies Dr Liu. According to numbers from the Ministry of Health, about a quarter of Singaporean females aged 26 in 2016 have been vaccinated, based on information from Medisave claims.
"Personally, I think all women who are sexually active, and is financially able, can consider the HPV vaccine regardless of age. It's not every day a vaccine can be claimed to be effective against cancer, and some protection is better than none," she adds.
The vaccination is done in three doses via an injection, over a period of six months. It costs between $300 to $600, and if you're a Singaporean female, you can use your Medisave to help cover the cost.
There are currently three types of approved vaccinations in Singapore:
Ceravix
Protects against two strains of HPV.
Gardasil 4
Protects against four strains of HPV.
Gardasil 9 (not covered by Medisave)
Protects against nine strains of HPV.
If you have any concerns or questions regarding which vaccination to get, it's best to speak to your doctor.
Have a sexual health-related question? Email us at cleo@sph.com.sg.