Ask anyone on the CLEO team and they'd probably tell you I'm grumpy, especially when I 1) am hungry, 2) have to repeat myself a lot of times. And both happens quite often.
Of course, there are times when I'm in a good mood: when I'm discussing K-pop/K-celebs; when news about my fave K-celebs drop; when I have food (or cake) in front of me, or when I'm having high tea with my family. OK, that's pretty selective. No wonder I'm always grumpy.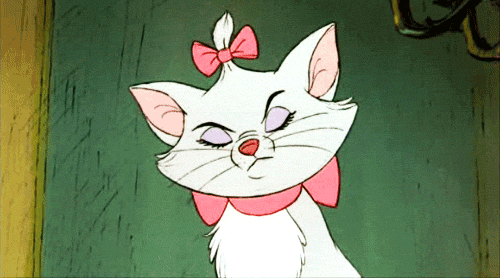 So when I was given the chance to go to Disneyland, I thought, "Yes, I know the perfect hook for this story," because writers are always thinking of story angles.
Three weeks of planning outfits and makeup later, I found myself on a flight to Narita to experience a day at DisneySea.
The theme park in Japan had invited us for the launch of two new offerings: a ride and a new performance.
Before we went to DisneySea, they took us on a tour of Celebration Hotel, one of the Disney-themed hotels in the area. While it wasn't located in Disneyland itself, it's in close proximity and there's a free shuttle bus that runs regularly. If you love everything Disney, you'd probably enjoy a stay at this hotel, which can fit up to four adults per room. Do note that the rooms are on the small side, so if you're bringing 10 outfit changes, you and your friends will probably have problem with storing your luggage.
We stayed at Brighton Hotel Urayasu, which is about a 10-minute shuttle bus ride away from Disneyland. There are two stop: Disneyland and DisneySea, so make sure you get off at the correct one.
And so the day began.
A Whole New Ride
I gotta admit: I don't take roller coasters. Two reasons: I'm a scaredy-cat, and I'm currently seeking specialist advice for my neck, which has been hurting for the past year and affecting my arms. So do I want to risk it all and waste my MRI costs on a roller coaster? No. OK, it's mainly because I'm scared, but you know…
Thankfully, the new ride at DisneySea, Soaring: Fantastic Flight, wasn't a roller coaster.
Rather, it was a 4D ride that was quite unlike any other. You're strapped to a chair and the chair is lifted and moved throughout the ride, giving you a sense of flight.
But what impressed me the most was that while most 4D rides only use water and wind to make it more realistic, this one also uses scent. So when you "visit" the beach, you can smell the sea breeze. Whoa—that was legit my reaction.
I'm not scared of heights, but I do hate the feeling of free-fall (also why I cannot take rollercoasters). During the first round (you'll only get one go but we managed to go for two rides during the media preview), I was holding onto the bars at the sides of my seat because I didn't know what to expect. Better safe than sorry, right? I also crossed my feet because it made me feel safer (don't ask me why). As the ride took me across continents, I turned to my left and right and no one seemed freaked out or was holding on to the handrails. OK, I'm the only loser. Can.
Since I knew what to expect for the second round, I got braver and relinquished my hold on the bars. OK lah, no difference whether you hold them or not because the staff ensures that you're securely strapped in. The checks on the safety straps are extremely thorough. They would first check if your strap is properly locked in (if it looks loose, they'll ask you to do it again). Then you're asked to tug on a yellow strap to test how secure it is.
If you're wearing loose footwear, you'll be asked to remove them and place them in the basket under your seat. All loose items, including your bag and headwear also go into the basket. If the huge Mickey plush toy you just bought from the merch store doesn't fit into the basket, don't fret, the staff will keep it with them till the ride is over.
The ride takes about five minutes, but I can't be sure how long the queue would take when you're there. On the first day it opened to the public, the waiting time was 270 minutes (2.5 hours). And here's another fun fact to manage your expectations: the park was packed although we went there on a Friday.
After the ride, we headed to the Hangar Stage to watch the new show, Song of Mirage. It's a song and dance number that takes about 20 minutes. While the songs are in English, the dialogue is in Japanese so if you don't understand the language, you probably won't be able to follow the whole narrative.
We were then given almost half a day to explore the park on our own. Since some of the people in the group wanted to take roller coasters, Harper's Bazaar Singapore's Debby and I broke away from them. We took slower rides, such as 20,000 Leagues Under the Sea, a submarine ride that kids would enjoy. We also went around eating because why wouldn't you?
Major FOMO Moments
I bought a Duffy milk tea which is basically teh peng with a plastic Duffy cup. I topped up a few hundred yen for a Duffy cup holder, which is still in my luggage as we speak. What I realised about being in DisneySea is that it makes you have FOMO.
I was tempted to buy a Duffy popcorn case (despite being given a Mickey one as part of the launch). Debby, the enabler, told me I could buy it and use it as a bag. But given how judgmental Singaporeans are, I'd probably end up on Stomp before I can say "Let's do this!"
I also bought a Duffy headband because everyone and their neighbour had headbands on. Why Duffy? Here's the story: I tried it on and thought it looked good, but put it back on the shelf because, do I really need a headband? I took one step away, saw a woman with the Duffy headband, thought it looked good on her, and immediately paid for one. FOMO.
As Debby and I were walking around, we spotted an ice cream stand. I wanted to buy an ice cream with a refreshing flavour because the weather was scorching hot but I saw a group of girls holding a seashell-shaped monaka ice cream. It was sea salt flavour—a far cry from the burst of freshness I was craving for. I bought it anyway because the photo she took looked good. FOMO.
What I definitely didn't have FOMO about was taking rides. Throughout the day, Debby tried to convince me to take the Tower of Terror ride with her, but the name was enough to terrify me. FYI, the ride is a drop-down ride, which is also one of the scariest in the park. So I struck a deal with her: she would go on the ride while I take the boat ride, DisneySea Transit Steamer Line.
The boat ride that takes you around a few areas in the park was, in the words of the Japanese girls behind me, awesome. They constantly expressed their awe and at the end of the five-minute ride, they exclaimed "That felt like 30 minutes!"
When I met Debby again, she tried to convince me to go on to the Tower of Terror—again. Didn't work. But we did get a photo in front of the tower. "One day, I'll succeed in making you take the ride with me," she declared.
We ended the night with Fantasmic! show, a lights show that you'd enjoy even if you don't know Japanese. It features the whole Disney crew (including the elusive Marie from Aristocats!) and the effects left me watching with my mouth opened wide throughout the half-hour visual spectacle.
What I also noticed was that I was less grumpy throughout the day. It was scorching hot and I hate the sun, but while I would have complained endlessly in Singapore, I didn't complain that much there. All I did was whip out my cap (yes, the Duffy hairband went on the cap) and portable fan.
I guess looking at happy people can make you less grumpy—which means, the CLEO team probably isn't happy since I'm grumpy around them.
Watch the video below for the highlights.
Images: Disneyland