In just two months, we lost two young Korean singers to suicide. Sulli, a former member of girl group f(x) was found dead in her home on October 14. Yesterday, Goo Hara, former member of girl group KARA, passed away in her house.
With their deaths come the discussion about mental health—both were battling depression—and highlight the importance of why we should remove the stigma around suicidal tendencies.
It's a heavy subject which isn't discussed much in our daily lives, so it's understandable if you find yourself at a loss when you learn that your friend might have suicidal tendencies.
And here's the thing: it's really hard to tell when someone is suicidal, or when they'll attempt suicide.
Sulli had always been a champion for contravening societal norms. She often went braless and was unapologetic about it despite naysayers condemning her online. Many artists applauded her for not giving a damn about naysayers. Many didn't expect to lose her to suicide.
And then there's Hara, Sulli's good friend. She attempted suicide in May. She was said to be battling depression, and the lawsuit against her ex-boyfriend took a toll on her. He received a sentence in August and with her release of new Japanese single in September and regular posts on Instagram recently, some fans thought she got better.
Her death yesterday came as a shock to many.
In both instances, the people around them were either not aware of their suicidal tendencies, or the magnitude of their suicidal thoughts.
More from CLEO:
Why Social Media Might Be Affecting Your Mental Health
4 Things To Think About When Looking For A Therapist In Singapore
9 Local Celebs And Their Battles With Depression And Other Mental Health Conditions
When Nadera—then 21 years-old—was in her final year of university, she found that she had trouble sleeping and couldn't seem to concentrate on her studies. She confided in her friends, who told her they felt the same way, and blamed it on the stress from their examinations.
Except for her, it wasn't just that.
Things seemed normal on the surface, but unbeknownst to everyone else, Nadera was experiencing suicidal ideation—also known as suicidal thoughts.
And even though she was already getting professional help from counsellors, Nadera found it difficult to open up to others about her feelings.
"I was really worried that they would inform my parents," she says. "I didn't want my parents to know."
Because she found it difficult to talk about her suicidal thoughts, she did not get the help she needed to cope with it. She attempted suicide later that year.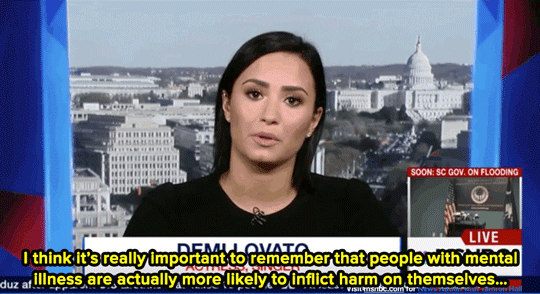 In recent years, the conversations around mental health have grown, and we are now more aware of the importance of de-stigmatising mental illnesses than ever before. But suicide still remains a taboo for many, which makes it difficult for those who experience suicidal thoughts to talk about it and seek help – be it from a medical professional or their loved ones.
People who experience suicidal ideation are advised to spend more time with other people, and to talk about what's going through their minds. So while you may not be a trained professional, you could still be the difference in someone's life.
But, how do you know?
It can be difficult to tell whether someone is suicidal just by looking at them. "The presentation for serious suicidal thoughts may vary from person to person, and be difficult to appreciate except in hindsight," explains Dr Tor Phern Chern, a consultant in the Department of Mood & Anxiety at the Institute of Mental Health.
However, there are some warning signs that you can look out for in a person's speech, actions and mood. Some red flags include saying things like "my family will be better off without me", giving away treasured possessions, writing suicide notes (which also includes blogs and social media postings), and seeming disinterested in things.
And if you know someone who is going through a tough time, it doesn't hurt to simply ask them how they're feeling.
We understand why some people might be hesitant to ask another person, point blank, whether they're suicidal, but Christine Wong, executive director of Samaritans of Singapore (SOS), points out that, "asking if someone wants to end his or her life does not increase the likelihood of it happening."
"It lets the individual know that they can talk about suicide and express their feelings freely."
What should you say?
When someone tells you about their suicidal thoughts, the best approach is to get them to tell you what they're thinking about, and what they're experiencing. Let them know that you're concerned, and get them to talk.
"It's important that this is done in a caring and non-judgemental manner," stresses Christine.
The next thing you should do, is to encourage them to seek professional help. Get them to see a psychiatrist, or point them to helplines like the Mental Health Helpline (6389 2222) or the Samaritans of Singapore (1800 221 4444).
Dr Tor's advice is that we shouldn't normalise their thoughts by saying things like 'if I were in your shoes, I'd feel suicidal too'.
"Avoid saying that you understand what they're going through, as we typically do not," he adds.
But know this—for someone experiencing suicidal ideation, receiving professional help and support from their loved ones can help to prevent a suicide attempt, but it doesn't eliminate the possibility.
For Kim Jonghyun, it was revealed that he often confided in his close friend Jang Hee-yeon, also known as Nine9, from the rock band Dear Cloud. Following his death, Nine9 said that she tried to intervene, but "it only delayed his passing and did not prevent it."
If you know that your friend is experiencing suicidal ideation, help them to avoid drugs and alcohol, because they intensify low moods and impair decision-making.
More from CLEO:
Interview: Singer Aisyah Aziz On Mental Health And Stress
1 In 33 Singaporeans Are Affected By This Mental Health Issue
13 Mental Health Quotes All 20-something Women Need To Hear
Dealing with suicidal thoughts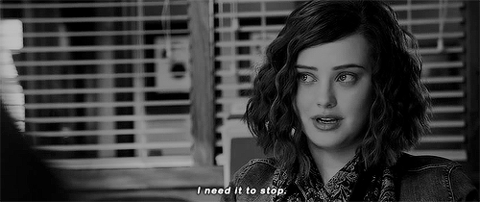 Following her suicide attempt, Nadera was placed on medication and went for bi-weekly counselling sessions. She says that has really helped her to deal with her suicidal thoughts.
"I still have these passive thoughts every day," she says. "I just don't act on them."
For Nadera, her suicidal ideation comes in the form of a voice in her head that's telling her to kill herself. She is not schizophrenic and she is aware that the voice is her own, but it was what drove her to attempt suicide five years ago.
"The voice became very loud. It was screaming at me to kill myself, so I wanted to do it to make it stop."
She says that she still hears this voice every day, but she has learnt how to cope with it.
"On most days, the intensity of this voice is low. It's an annoying voice at the back of my head. But if something bad happens during the day, like if I didn't handle a work project well, that can amplify that voice," she says. When that happens, she'll remind herself of the other times that she has done something well, or how her parents would be affected if she's gone.
If you know someone who is in immediate danger due to a suicide crisis situation, Christine's advice is to call 995 for an ambulance, or accompany that person to the nearest A&E.
Suicide in Singapore
In Singapore, suicide is the leading cause of death for people aged 10 to 29. According to statistics from SOS, 429 lives were lost to suicide in 2016.
Women aged 20 – 29 accounted for six percent of the total calls SOS received from April 2016 to March 2017. Common reasons for calling include mental health issues, family or relationship issues, and loneliness.
It should also be noted that attempting suicide is illegal in Singapore. However, according to a The New Paper report in 2016, it's very rare for a person who has attempted suicide to be charged or prosecuted. According to protocols, any person who gets caught for attempting suicide is to be arrested, before being taken to the hospital where they will receive medical attention and counselling.
Says Dr Tor: "In our experience, the police are very judicious in charging people who have attempted suicide. Many people who attempt suicide will be brought in for a formal medical assessment, and may see a psychiatrist who will offer the appropriate assistance."
If you're feeling suicidal or know someone who needs help, contact SOS (Samaritans of Singapore) at 1800-221 4444 (24-hour hotline).
Additional text: Hidayah Idris