In case you didn't already know, I hate exercising. So when writer Adora suggested a story on what it's like to do yoga for the first time, and Associate Editor Karen suggested the only non-yogi on the team (i.e., me) try it out, I shot her a death glare.
Editor in Chief Claire stepped in and told them they had to stop making me do things against my will (i.e., exercise) or I might quit my job.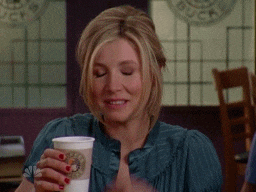 Fast forward a month later when I was at Club Med Bintan for a press trip, I decided to give yoga a go without any intervention. Why? It must have been the fresh air in Bintan.
Now, I've never been to a yoga studio before, and the closest I got to experiencing  millennials' favourite exercise was hearing my colleagues talk about it (Adora used to do yoga every morning before coming to the office, what even).
The obvious difference between the yoga session at Club Med Bintan and those in Singapore is that the former is held by the beach – hence it was called "Yoga by the Beach" (surprise!). But no, I didn't do it on the sand – instead there was a little hut for scheduled yoga and Pilates classes.
I went for the morning session, which started at 8am. Before my first lesson, I was all ready to have breakfast before it dawned on me that I wasn't supposed to have a heavy meal before yoga. A quick Google search later, I concluded that I should have a pear for breakfast. "The low acidity level of pears make them a smart selection for a pre-mat snack. Plus, pears are high in fibre, which means they are more likely to keep you satisfied until your next meal," Shape wrote.
So I waltzed into the buffet area (all food and drinks – excluding spirits – is complimentary throughout your stay at Club Med), grabbed a pear and trotted out like a boss. Pretty sure the staff were bewildered but were too polite to say anything.
I reached the hut 10 minutes earlier (because you know, kiasu Singaporean) and met the instructor, Melanie, from Australia. She's a Gentil Organisateur, or a G.O. – the term used to describe the people working at Club Med. She's not only a yoga instructor – she also teaches Pilates and aquarobics, attends to guests' queries and performs in the G.O. shows at night.
"It's my first time doing yoga," I told her. "Is that OK?" She cheerily assured me that it was fine, and that her class was for everyone. "I once had an 80-year-old woman joined the class," she shared.
She asked those who arrived early to lie down on the mat and stretch their body as warm-up in whichever way they deemed fit. She suggested those without a routine to either lie on their back with palms facing up (Savasana or corpse pose, I was told), or put the soles of their feet together while lying down (the Supta Baddha Konasana, Google later told me) to gently stretch the muscles. I went for the latter, gave up after three minutes because my hamstrings hurt, and decided the former was my favourite yoga position. Class hadn't even started.
At 8am, Melanie started her class with the basics. Breathe into your belly and feel the air expand in your lungs, she said. I breathed in, not knowing what I should be feeling. Nothing happened. Oh well.
"Connect with your core," she continued. Wait, what? At this point of time, she lost me. She then talked about balance and other yoga terms that flew over my head.
As the class progressed, I realised why I've never done yoga. A lack of flexibility on my part aside, it was too slow-paced for me.
Now, anyone who knows me personally would know that I'm impatient. I also hate doing nothing because I feel unproductive. And this yoga session certainly tested my patience. Fifteen minutes into the session and I started to wonder why we had only done a few poses and started counting down to my spa session at Asmara Club Med Spa Bintan, which would happen right after the yoga class. But I realised that was the whole point of yoga – to train you to be patient.
Melanie told us to clear our minds as the session progressed. Closing my eyes and concentrating on the sound of crashing waves helped – and I was glad I did my first session surrounded by nature.
But the poses, oh, the poses. You know how on TV they always show graceful people being insanely flexible while doing yoga poses? Well, a beginner certainly wouldn't feel – or be – even close to that level. In fact, I was struggling so much that I felt like a penguin among a flock of swans.
"Listen to your body," Melanie had advised me before we started. Don't push yourself beyond your limit and stop when you need to, she had added.
I took her words seriously and refused to do any pose whenever she said something along the lines of "if you want to feel more strain" or "if you want to challenge yourself more".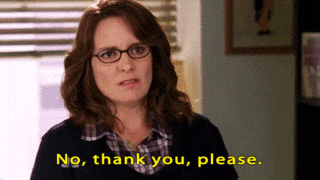 I guess that was how I managed to not feel sore after my first session (the spa helped too, of course).
Towards the end, we were told to return to corpse pose (yay!) and close our eyes. As Melanie's soothing voice floated through the hut, I finally felt at peace. While she preached about being happy and grateful, at one point, she said something to the extent of, "Know that things happen for a reason."
I was going through a tough time during this period and often, I found myself thinking of possibilities at night – of what would have been if I had done some things differently. But when she said that line, I legit almost cried. I felt like I could finally let go of that baggage and for the first time in weeks, my heart felt lighter. And I thought, "Ahh, this must be why people do yoga."
I returned for another session the next morning (also partly to take the photos you see in this article) and since then, I've been doing yoga at home every week (or every other week) via Apple TV. Sure, I fast-forward through the poses that look challenging, but at least I've become a healthier person – I think.
PS: If you go to Club Med Bintan, try attending a Yoga by the Beach class (they have two sessions). Not only will you feel healthier, but you can also take a photo of yourself striking a pose against the picturesque backdrop of the beach like I did. Only yours will probably turn out way prettier because I'm not the most graceful or flexible person in the world.
For more information on Club Med Bintan, visit this website.