You might remember your secondary school classmate whose face was oily and covered in pimples. She would have zits in places you never imagined—like the upper lip. I was that girl.
I constantly battled with acne since puberty hit me at 10 until I was well into my 20s. Till today, my mum never fails to remind me that I have no one but myself to blame, given that I started wearing makeup at the age of nine.
I remember when I got my first pimple—it was a massive zit on my nose. My friend's mother gasped, pointed to my face and asked, "What's that on your nose?"
(Auntie, it's called a pimple. Bless your life if you had never seen one.)
I was so embarrassed that I got home and applied the only product I had on hand—my sister's Hazeline Snow moisturiser. Somehow, the pimple shrank. I thought the product was a godsend, so I slathered it on my face every day—until it started breaking me out.
Fast-forward to secondary school, my acne didn't get any better. My sister even joked that if an ant were to crawl on my face, it would probably have gotten lost because there were so many "mountains" to scale.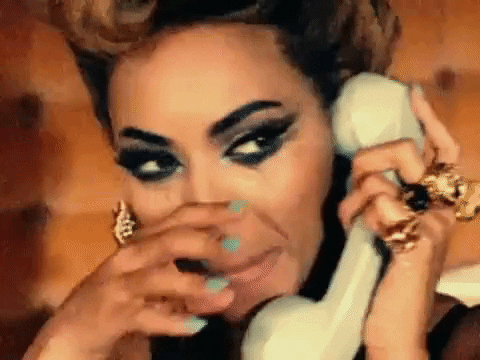 My mum eventually took me to a drugstore. The sales person recommended a skincare regime that I followed. Two years later, I discovered that it was missing something important: a makeup remover.
Seeing how my skin condition hadn't improved, my mum brought me to see a few doctors. She went to a GP she had visited as a young woman, but the products he prescribed caused my skin to break out in a rash. She then brought me to National Skin Centre, and the doctor prescribed me cleanser (yes, no moisturiser) and antibiotics. My skin condition didn't improve.
More from CLEO:
Makeup Products With Attached Brushes Lazy Girls Would Love
7 Long-Wear Foundations That Feel Like Second Skin
Here Are The Winners For Beauty Hall Of Fame 2018
When I was in JC, I had all but given up, until my mum, who was extremely bothered by my pimply face and tired of me pushing the blame to her for not introducing me to skincare much earlier, forced me to visit another doctor recommended by my cousin. Every visit set my mum back around $200, as his prescribed skincare included a bunch of AHA products and chemical peels. The products caused a purge – I had a full face of pimples for three months. But after about a year, my skin pretty much cleared up with minimal scarring. Yet, every few weeks, I would get a huge, cystic pimple on different parts of my face. On rare occasions – like my JC prom – I would even pay the doctor for cortisone injections to speed up the healing.
When I was in the first year of university, I used to frequent beauty forums (like Flowerpod and MakeupAlley) and I came across a possible reason why my skin continued to break out – it was allergic to alcohol. I told my usual skin doctor about it and… he laughed. He said all his products contained alcohol and that if I couldn't use his products, I should just stop seeing him.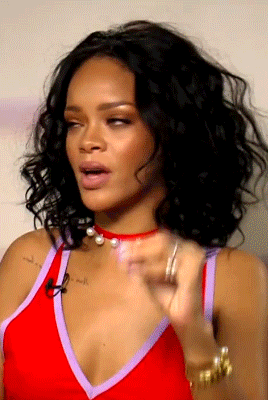 And so I did.
At that point, I decided to concoct my own beauty regime. The only problem? I started breaking out after I stopped using the antibiotic cream the doctor had been prescribing to me.
I sought advice online (because the Internet knows everything) and came across a regime involving wearing a clay mask three times a week to control oil production and prevent breakouts, so I did just that. Bad idea. I ended up with dehydrated skin. And I only found out after I went for a facial to clear the tiny bumps on my face.
That facial was another episode of my nightmare series. I told the therapist I wanted something gentle because my skin was flaring up. She tried to sell me a package, but when I said I didn't want a package at that time, she half-heartedly did a treatment for normal skin for me, which included massaging my skin. I even felt a stinging sensation but she assured me it was normal – and it being my first facial, I thought it was. Over the next few days, I developed cystic pimples all over my face, from my forehead to my temples and chin.
I was so distraught that I refused to hang out with my friends. I would arrive late and run home after lectures just to avoid them. I also put on a thick layer of "mineral foundation", which made my skin worse because it contained all the pore-clogging ingredients.
I continued trying everything everyone recommended. I would buy a product, use it for three days and then switch to another product when I saw no difference. That was a big mistake because at that time, I didn't know I had to use a product for two to three weeks to see a difference.
After finding out that golden nugget of information, I decided I should stop switching between products too fast and look at the ingredients label before purchasing. I memorised ingredients that are pore-clogging and made sure they weren't in any of the products I was going to buy. I read through countless of reviews and went through many trials and errors before I found the regime that works for my skin.
Here it is:
Bifesta Cleansing Lotion Moist, $16.90, Guardian


I saw it by chance in a drugstore years ago when it was first launched and decided to give it a go. While you essentially only need one or two pads for your whole face, I tend to be kiasu and use up to 10 pads when I have thick makeup on. I continue "cleansing" until the pads come off makeup-free. Although I have oily skin, I prefer the Moist formula because it gives my dehydrated skin much-needed hydration.
Avene Cleanance Cleansing Gel, $30.50, Watsons


Soap can irritate sensitive skin, and this cleanser doesn't contain that irritant. I have oily but dehydrated skin, so the gel formula works for me because it effectively removes all traces of makeup without stripping my skin of natural oils.
Hadasui, 480yen ($5.92), Matsumoto Kiyoshi in Japan (also available at Nishino Pharmacy in Singapore at a different price)


This is basically mineral water but I use it as a toner to prep my skin for moisturiser while increasing my skin's hydration levels. But unlike a normal toner, this doesn't remove the last traces of makeup—think of it as a lotion in Japanese skincare terms: it has more hydrating than cleansing or exfoliating properties. Instead of using a cotton pad – which a makeup artist told me I could be allergic to and should avoid when applying toner—I pour a 20-cent coin size onto my palm and slap, I mean pat, it onto my skin.
MUJI Moisturising Milk, $15.90


Guys, Muji doesn't just have great home stuff. Their skincare range for sensitive skin is awesome (this is not an ad). The moisturiser comes in three formula: Light, Moisture and High Moisture. I usually use the Moisture formula in Singapore, and buy travel-sized bottles of Light and High Moisture when I'm visiting hot and cold countries respectively.
More from CLEO:
Korean Actress Han Ye Seul Tells Us How She Keeps Her Skin Clear
13 Pretty Rose Gold Beauty Products Every Singaporean Needs To Own
12 Travel-Sized Beauty Products To Jet Away With
After a few months of using the four-step regime, my skin got a lot better.
Soon after, I rarely had breakouts.
Now, I do get the occasional pimple but that usually happens only when I'm on my period or when I try a product that's not suitable for my skin.
I also learnt how to take care of my skin better.
When I wear heavy makeup, I cleanse my face with a facial cleansing brush. This ensures all the gunk is removed from my pores.
When my skin feels rough, I use a gentle peel such as Skin Inc Skin Revival Peel to gently exfoliate and get rid of dead skin cells. Then, I'd follow up with their Licorice Serum when my skin flares up.
When my skin feels dry, I apply a lightweight facial oil such as the Chanel's Huile de Jasmine.
For sunscreen, I usually opt for one that's made for babies or sensitive skin. Currently, I'm using Sunplay Skin Aqua UV Mild Gel SPF30 PA+++. Previously, I was using Sunkiller's Baby Milk, but finding the product in stores was a nightmare because it was perpetually sold out or unavailable.
If there's anything I learnt when it comes to dealing with acne, it's that you have to be patient. Your acne is not going to disappear overnight or the moment you start using a new product. In fact, you need to try beauty products for two weeks to see any effect, and sometimes, the most raved-about product might not be for you. If you feel a stinging or tingling sensation after applying a product, I recommend removing it immediately—even if it means having to redo your makeup.
And you don't have to blow your whole salary on products. Sure, I may be using some expensive ones, but my skin was just fine when I was on a four-product regime for years, with each product costing below $31. To be honest, I'm just pampering my skin a little now that I'm older so the fine lines can stay dormant for longer.
I'm not saying that my regime will definitely clear up your acne, but you can probably use the principles of how I won my battle with acne as a guide to find the products that best suit you. After all, as with all beauty products, you just gotta try it for yourself.