My pore size may be large but it doesn't really bother me – until my pores get clogged and I break out. And then I start to freak out and use a peeling gel.
Truth be told, I've never been a believer of products that claim to make your pores smaller because the truth is, you can't really decrease their size with just a cream. After all, the size of your pores are determined by your genes.
So when I was offered to try PICO Toning by Discovery PICO treatment, I thought, "Wah, this must be legit because if there's something that can actually make your pores smaller, it has got to be a laser treatment."
The main selling point of the PICO Toning by Discovery PICO treatment is to remove tattoos and dark spots. I don't have tattoos and dark spots because of the copious amount of sunscreen I've been putting on since I was a teenager, so I didn't think I needed the treatment – until the PR told me that if I opted for a milder treatment, it could also make my skin appear brighter and my pores smaller.
I've gone for laser treatments before, but they were mostly to make my face look more radiant and younger (not that I needed to look younger because excuse you, 30-somethings are still young hor). But a treatment that makes your pore size smaller too? Must try!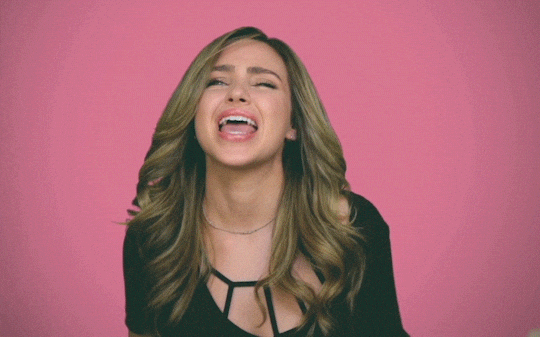 Another reason I opted for the milder treatment was because I had to see Hello Kitty for an event at the airport two days after that, so I didn't think the Sanrio character would appreciate seeing blisters on my face.
And so, with great anticipation, I headed to Ageless Medical Centre. That was my third time there and second time doing a laser treatment with Dr Lam. During registration, I had to fill up the usual questionnaire to confirm I was not using AHA products, was not pregnant, etc (make sure you read the form carefully).
She then explained what I signed up for and assured the treatment had a downtime of no more than three hours. That's fine, I said, since my event was two days after.
I was brought to the room where a staff cleansed my face, did microdermabrasion and then applied numbing cream on my face before Dr Lam started the treatment.
At first, I could felt just a pinch every time the laser hits my face, which is totally normal unless the laser was targeted on the darker pigments of pitted scars. She handed me a mirror to show me the results, and then asked me if it was all right to up the strength of the laser for better results. Being a kiasu Singaporean, I said, sure.
I started feeling mild pain but I thought it was normal because I even had my facial hair burned during a laser before and my skin glowed after that. When she was done and handed me a mirror, my skin looked relatively normal, save for some blisters that are commonly seen after a laser.
Dr Lam advised against taking the after-photo then, suggesting to take it after a few hours when the redness had subsided. I agreed, before she told me she could also put a cold mask on my face to make the redness subside immediately.
About three minutes into wearing the cold mask, I felt a tingling sensation and alarm bells started ringing in my head. I asked the assistant if it was normal and she said yes.
She later left the room and a while later, I decided to see how I look using my phone camera – there were blood spots all over my face. I tried to calm myself down and thought, maybe the goodness of the mask is being seeped into my skin through the holes on my face.
When the assistant came back, she saw the bloodied mask and quickly removed it. She later called Dr Lam, who said she would give me some antibiotic cream to apply and that it should subside after three hours – it didn't. I went to bed anyway.
The next morning after cleansing, I noticed blood spots on my face. They weren't bloodied, but looked much like red spots or rash. I snapped a photo to send to Dr Lam, who told me to go down to their clinic for a Light Therapy to speed up the healing process.
Needless to say, I went to see Hello Kitty with a mask on since my face was red and blotchy.
But what I did notice was, beyond the blood spots, my pores did look smaller. Well, maybe because all the little hairs in my pores were burned off and my pores were cleaner, but they did look smaller than usual.
The blood spots took about three days to clear up, and after that, my skin has never looked more radiant in my life.
My pores remained small-ish until they started clogging again about a month later (my fault, obviously, since I started slacking on exfoliation).
So if you exfoliate regularly and warn the clinic about having sensitive skin, this treatment could actually work well for you.
But if you do it to remove tattoos or dark spots, which of course involves a more intense treatment, you might experience pin-point bleeding and blisters that take up to a few weeks to subside.
Whichever you choose, just remember to slather on sunscreen to protect your new skin from the sun!
PICO Toning by Discovery PICO is available at Ageless Medical Centre from $800 per session.