In an age where your phone can reserve seats at a restaurant for you, a sheet mask for your vulva can hardly be considered innovative.
But a beauty product for your lady bits is still unusual, so I decided to try the Blackout mask by TWO L(I)PS: an intimate skincare brand by the Spa Esprit Group.
It's marketed as "the world's first activated charcoal mask for the vulva". And as with most sheet masks for the face, it's infused with ingredients to help "detoxify, brighten and hydrate" skin.
Apparently, your vulva can get drier and darker due to "friction" created during rough hair removal or repeated chaffing from clothes. And while science hasn't proven if other forms of repeated "friction", like what happens during sex, can darken your vulva, it just might pay to be safe than sorry.
But here's the kicker: a single Blackout mask retails for $28, which is quite a lot of money for something that you can't eat, and only use for 15 minutes. It's going for $25 from now till Sep 30, 2018, but that doesn't really make it any less of a luxury item.
And the mask sure is luxurious. It comes in two layers — a charcoal layer and a lace effect layer. The charcoal side is supposed to be on your vulva, and the lace side facing outwards.
It's designed to sit on the front of your body, covering the entire area from your pelvic bone to your labia (the outside lips of your vagina), so if you're wondering, you don't slip it on like underwear.
The masking experience
I didn't float off the bed feeling like a new woman after masking my vulva, but I must say it was a novel 15 minutes. Much as I was initially thrilled and wondered what I had done right in this life to be using a $28 brightening mask where the sun doesn't shine, the excitement wore off soon after.
Because TWO L(I)PS is generous with the serum the mask is soaked in, you might find the liquid pooling on your bed if you don't angle yourself just right. I spent the last few minutes trying to stop it from trickling down and chiding myself for not putting a towel under my body.
As for brightening or softening effects, I didn't notice any. But to be fair, the brand recommends that Blackout be used five days in a row the first time, so maybe I needed four more sessions to see results.
Is it safe?
The packaging says Blackout contains no parabens or alcohol, and that it's safe for even the most sensitive vulvas.
More stories from CLEO
How To Tell Your Partner About Your Sexual Fantasies 
6 Things This Sexologist In Singapore Wants You To Know
Having More Sex Could Do Wonders For Your Career
But since this is an intimate area of the body, I had to ask medical experts if moisturising it will cause problems. 
"The skin of the vulva is just like the skin in other areas of the body, so moisturisers can be used there as well," says Dr Dr Christopher Chong, an obstetrician, gynaecologist and urogynaecologist at Gleneagles Hospital
"However, the skin of the vulva is near the bladder, vagina and anus, so if the openings of these organs are not clean, there may be a transference of organisms via the mask."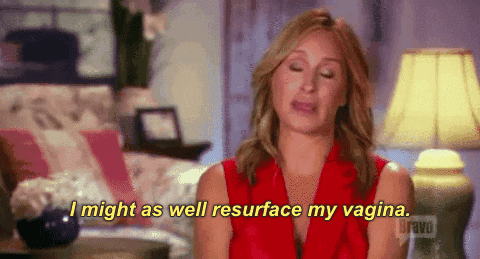 But a skin doctor I spoke to had more reservations.
"In general, the skin of the vulva is very thin and sensitive, and can be more prone to skin irritation, inflammation, allergic reactions or infections," says Dr Tay Liang Kit, a dermatologist at Dermatology & Surgery Clinic
"Vulva 'facials' and sheet masks are generally not necessary and have no evidence-based medical benefits. They may even cause more harm."
As it turns out, the vulva is an eco-system with its own balance of " good germs" and natural moisture, and messing with this natural balance can make your privates more prone to infection and irritation.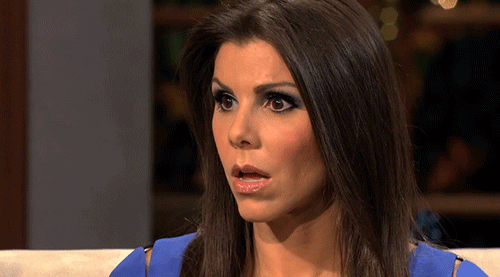 Dr Tay recommends caring for your vulva by using unscented gentle soaps or soap-free intimate washes when you shower, and to gently pat it dry each time. He also warns against using any cosmetic or creams containing a lot chemicals for that area. 
Lucky for me, Blackout didn't give me any irritation, and I found the experience interesting enough. 
Did it "vajuvenate" me?
A mask for your vulva may not revolutionise the way your woman bits appear, but it'll make you feel nice because you must be doing something right to deserve such a treat. And that in itself can be quite empowering.
While I felt pampered, IMHO, a vulva mask one of those things you use to celebrate a special occasion for the sake of it – like when you get a promotion.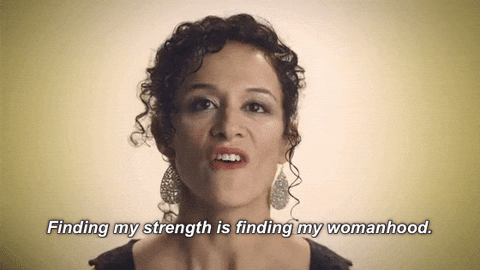 If you want to such a mask a go, just make sure you clean yourself well first, including your hands, and to pick one made with quality ingredients. After all, you want to "vajuvenate"… not "vemolish".