We have to admit that the best part of any wedding (whether it's your BFF's or your favourite celebrity's) is checking out the dress. There aren't a lot of other times in your life where you get to dress up like a princess and parade around in a huge cupcake dress (if that's your preference) so it's best to make the most of it. So how do you go about choosing the perfect wedding gown?
We asked for some expert advice from the hosts of Say Yes To The Dress Asia, so you're not overwhelmed by all that white and lace.
1. Do your research before going to bridal shops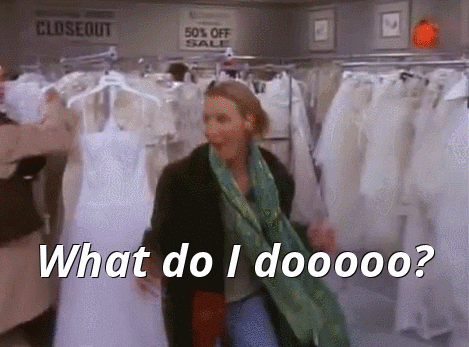 Many brides underestimate the importance of doing their own research before making any appointments with a bridal shop. It's crucial to have an idea of what you like and dislike before hitting up the stores because no one understands your preferences like you do.
By having a clear idea of what you want, the consultant will be in a better position to give you proper advice. Also, hot tip – look at saving a few photos of wedding dresses that you like on your phone to show your consultant. Brides who shop around and are indecisive tend to end up with nothing at the end of the day.
2. Plan the rest of your wedding first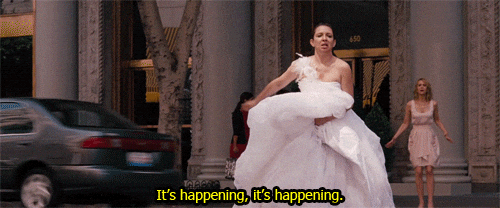 It sounds simple, but it's easy to forget in all the excitement that besides the dress, there are other factors that will come into play. Before the dress, decide on the theme of the wedding and take into account whether it's going to be a day or night event or if there are any religious or cultural customs as this will determine your dress code. Make sure to take these factors into account to prevent your dress from looking out of theme.
3. Set aside a budget just for your wedding dress… and all the other accessories
It's not just about buying a dress, but buying the jewellery, shoes and appropriate lingerie/shapewear to form the whole look. By thinking about the outfit in its entirety and setting a budget for everything you will be wearing from the get-go, you are more likely to stick to it and have more time to shop around for the other important accessories to complete your bridal #OOTD.
4.  Bring someone you trust to your dress-fitting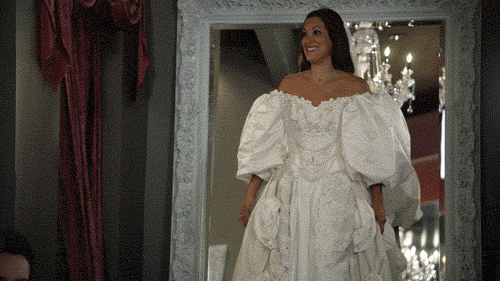 You should always bring along that person who will be open and honest enough with you to tell you when a dress doesn't look good. Someone who knows what you want better than you do and understands what looks best on you – this could be anyone from your BFF to your sister to your mom (though we sometimes know how that goes!). Another tip when trying on dresses is to see how it looks in daylight or somewhere with natural lighting. This is so you can assess whether the details on the dress come through and if the nude lining matches your skin tone.
5. Stay true to yourself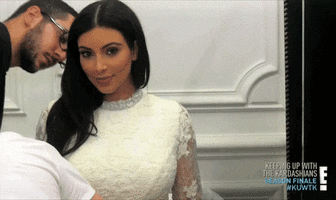 Remember, the dress is something you're wearing to mark a big milestone so it should reflect your style and personality. Don't let anyone tell you what you should (or should not) be wearing! And while certain bridal looks are trending right now, keep in mind that your bridal look should first and foremost, make you feel good about yourself. Good luck!
***
Looking for some bridal #inspo? Here are some stories you might want to read next: