When it comes to sex, variety is nice (we're referring to positions, not partners). Plus, it's always sexy when you show your adventurous side.
But not all sex positions are equal when it comes to safety — some are just riskier than others. And a recent study published in the International Journal of Impotence Research has found the most dangerous one of them all: doggy style.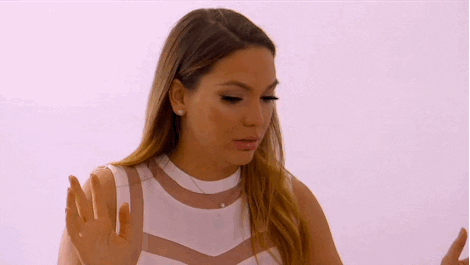 The good news is: this position is dangerous to men. The bad news is: someone still gets hurt.
Researchers studied 90 men with penile fractures and collected data on the severity of the fractures, and how they occurred. Of the 90 patients, 37 of them sustained the fracture while entering their partner from behind.
If you're thinking that maybe you and your man should just stick to good ol' missionary position from now, here's the thing: the study also found that 23 patients sustained the fracture while in a "man-on-top" position.
More stories from CLEO
6 Ways To Have Sex When There Are Other People At Home
Are You Having Way More Sex Than You Really Want To?
7 Sex-Positive Gifts To Buy Your Friends This Christmas
We've all heard stories about how a woman on top broke some guy's penis during sex. But interestingly, only nine of the penile fractures in the study happened because of the woman-on-top position.
The takeaway from all of this? Just be more careful every time you get it on. Sex should be fun and comfortable, so try not to let passion turn to pain.
Image: Konrad Bak/123RF.com