Ah, 2017. Where do we even begin with 2017? It's been a year of changes; sure there's been some bad stuff, but with it comes the good as well. With the year drawing to a close, we take a look back at some of the things that 2017 will go down in history for.
More from CLEO: 
What Your Most Played Song On Spotify In 2017 Says About You 
The Best And Worst Things That Happened In Entertainment In 2017
Why You'll Be Obsessed With Dior's New Skincare Range In 2018
1. Fidget Spinners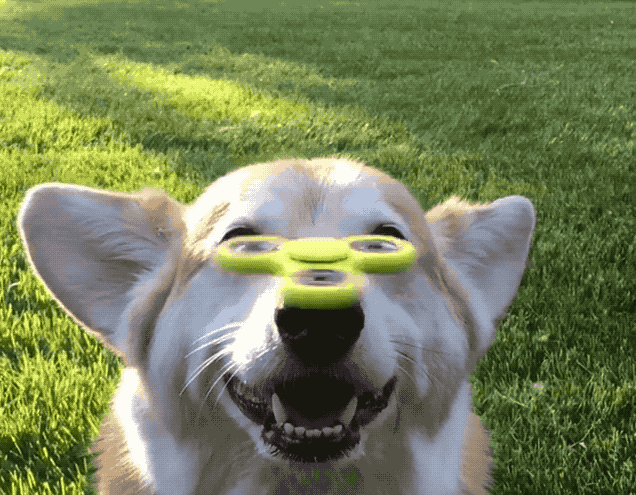 Yeah, remember when these were a thing? These nifty little gadgets reportedly help, well, fidgety people focus their attention on the task at hand, but there's been no solid scientific evidence to support this claim.
2. #MeToo
If you've been sexually harassed or assaulted write 'me too' as a reply to this tweet. pic.twitter.com/k2oeCiUf9n

— Alyssa Milano (@Alyssa_Milano) October 15, 2017
In the wake of the allegations against film producer Harvey Weinstein, the #MeToo hashtag – made popular by actress Alyssa Milano – has become the rallying cry against sexual harassment. This movement inspired many women to come forward with their own experiences and for the first time, brought the magnitude of the problem to public attention, which helped to start an important conversation. It's not only in Hollywood – this #MeToo movement also impacted the Asian region.
Read: The Asian Women Coming Out With Sexual Misconduct Allegations, Local Celebs Speak Out About Sexual Harassment In Singapore, Singaporean Lawyer Asked To Leave After Complaining About Sexual Harasment.
3. The return of Gong Cha and Llao Llao
These brands sure know how to tease us. First it was announced in May that the Gong Cha franchise will no longer be available in Singapore, only for it to reopen again at under new management this December. The new flagship outlet is at SingPost Centre at Paya Lebar, and there are two more outlets in Takashimaya and North Point.
Then, llao llao announced in early December that they'll be rebranded as Yolé. However, the parent company clarified about a week later that it won't be the last we see of the beloved frozen yoghurt brand here. HMMMMM.
4. Fenty Beauty
If 2015 was the year of Kylie lip kits, then 2017 is undeniably the year of Rihanna's cosmetics line, Fenty Beauty. Right from the get-go, the brand launched with 40 different shades of foundation – a move highly-lauded by consumers, since a common gripe amongst women with darker skin tones is that there isn't enough foundation options for them in the current market. Badgal Riri is very involved in the direction of the brand and the products that they create, so we absolutely can't wait to see what else she has up her sleeve.
PS: We got tips on how to find the perfect foundation shade from Fenty Beauty's senior brand director Erin O'Neill, and read all about that time our Editor in Chief Claire actually met Rihanna in New York for the launch of Fenty Beauty.
5. Singapore's first female president: Halimah Yacob
Our first female president!!
6. Reputation
Say what you want about Taylor Swift, but there's no denying that this album was an amazing bounce back from the infamous Snapchat Gate. And don't even get me started on the music video for "Look What You Made Me Do". It's iconic, OK?
7. SHINee's Kim Jonghyun
Kim Jonghyun's suicide shocked the K-pop world, and once again, reminded us that depression can affect anyone – no matter how famous or successful you are.
8. iPhone X
It has amazing processing capabilities, a powerful camera (with Portrait Lighting!), and most importantly, Animoji – which basically animates your face, in real time, into an emoji. That was a feature we didn't know we needed until it was invented.
9. Ah Boys To Men 4
Just when you thought they've stretched out the Ah Boys To Men franchise for all it's worth, Jack Neo hit us with Ah Boys To Men 4, where we see the titular Ah Boys (Tosh Zhang, Wang Weiliang, Maxi Lim, Joshua Tan, Noah Yap) don their Smart 4s one more time for reservist. And FYI, the film earned $2 million in the box office in less than a week after its opening. If that's not star power, we don't know what is. Read our interview with the actors (including newcomer Kishan. J) here.
10. Despacito
Ah, the summer jam that you can never shake off for a good four months (at least!) this year.
11. Nasi Lemak Burger
First launched as a limited menu item for National Day, the Nasi Lemak burger proved to be so popular with Singaporeans that it is now a permanent menu item. Steady lah, guys. Read CLEO's review of the nasi lemak burger here.
12. BTS becomes the first K-pop group to perform at the AMAs
https://www.youtube.com/watch?v=tNtcYIo6N04
The Hallyu wave hit the Asian region more than a decade ago, and it seems like it's starting to pick up momentum in the US as well. K-pop band BTS made pop culture history by becoming the first K-pop group to perform at the American Music Awards, and have even collaborated with EDM-pop duo The Chainsmokers on a track.
13. Shirtless Kylo Ren
I heard there's a shirtless Kylo Ren scene in #TheLastJedi. I guess Matt was right pic.twitter.com/jYj3SdzK32

— Katie Mullin (@katiecakes24_) December 13, 2017
One of the biggest trending topics for the last month in 2017 is undoubtedly, Star Wars: The Last Jedi. Spoiler alert: resident baddie Kylo Ren (Adam Driver) had a topless scene, and cinemagoers lost their minds over how ripped he is. Personally, as a fan of HBO's Girls, I just want to say – PSSSSH ABOUT TIME YOU GUYS RECOGNISED HOW HOT ADAM DRIVER IS.
14. Wonder Woman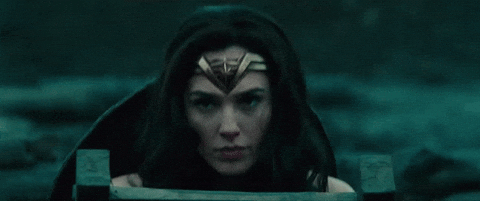 One of the best things to have happened in pop culture this year was seeing the Wonder Woman movie do so well in the box office. Bravo, Patty Jenkins. Bravo, Gal Gadot. Bravo everyone who worked on that movie, and everyone else who watched that movie.
15. Prince Harry and Meghan Markle's engagement
Another royal wedding is in the horizon! An English prince, and an American actress – this is the stuff that rom-coms are made of.
16. Pumpkin Spice Latte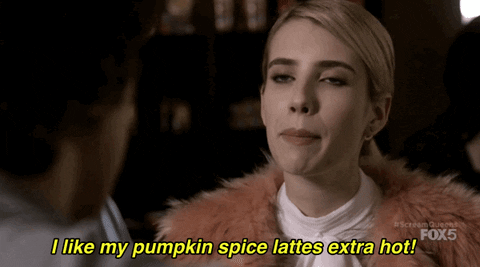 This "basic bit*ch" fave was available at local Starbucks outlet for the first time ever. It's actually super delicious, so… the joke's on the people who make fun of this drink.
17. Selena Gomez and Justin Bieber are back on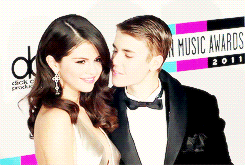 Is it too much to call them the Elizabeth Taylor and Richard Burton of our time? Too late, I already did. Don't @ me. All the best to Jelena 2.0!