One of the EXO members is under fire for a remark he made about depression during a fan signing event three days ago. During the event, a fan had shared with Baekhyun her experience battling with depression.
After that conversation, he spoke to the fans about the mental health problem and said, "I think there are people who are depressed present here. If I have to say it honestly, I don't understand the reason for depression or insomnia. I'm not criticising people, and I understand that people can't have positive thoughts all the time, but don't you have good people around you? You have friends and even me. If you all always smile while looking at the EXO members and me, I think that would be good."
The audio of him saying that was circulated online, sparking a flurry of angry comments from netizens. Some questioned why he would say such a thing when his label mate and good friend Jonghyun just passed away due to depression, while others went as far as wishing for Baekhyun himself to be depressed. Netizens also started trending a hashtag on Twitter, demanding for his apology.
While some fans initially accused a Twitter user of mistranslating his words, they later clarified that his words were taken out of context.
The fan whom shared her depression experience with Baekhyun took it to social media to clarify that Baekhyun did not have any ill intentions and helped her feel happier after the fan meet. She said that she could see sincerity in his eyes as he listened to her story.
https://twitter.com/sensationalchen/status/947690854264725506
She also said the audio was partially cut, and it shouldn't be used to judge what he really said.
More from CLEO:
Here Are The Top 10 Most Handsome Asian Male Celebrities In The World
Which EXO Member Are You, According To Your Kopi Order?
Male Korean Celebs Who Look Good With NS Boys' Hairstyles
Baekhyun took it to Instagram today to apologise for his remarks.
He wrote:
"Truthfully, I've been afraid and sensitive about depression recently. But as I was speaking to the fan, I became worried and panicked. … When a fan told me at a fan sign, which should be filled with happiness and joy, a serious story, I quickly thought to myself, if I part with this fan without talking to her about it, I wouldn't have a chance to next time. I wanted to say something to comfort her since she said she likes me, I wanted my words to be a source of strength to her at that point in time. After talking to that fan, and even at the end of the day, I was in deep thoughts about that. So I thought besides that fan, there might be others who came who also had depression or might be having a tough time, and wanted to tell them that there are EXO members and good people by their side, and they should cheer up, but I [might have] said that part casually.

I didn't have time to put my words together in my head and deliver it in such a short time. I regret my choice of words and language at that time. I really just wanted to give [everyone] comfort and strength.

Even as I'm writing this, I wonder if there'll be a mistake here. But I really wanted to apologise from the bottom of my heart. I also wanted to apologise to that fan and everyone who has been hurt by this. In future, I'll be more careful with my words and behaviour."
While we get what he's try to say, we agree his choice of words could have been better. But to that person who wished for Baekhyun to have depression just because his words got misconstrued, not cool, sis/bro.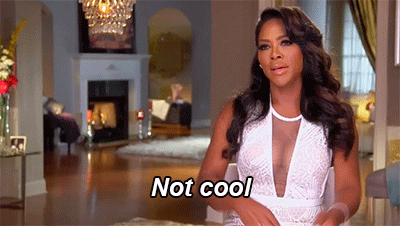 Image: TPG/Click Photos