If you've been active on Twitter, you might have noticed #KoKoBop, #TheWarEXO and the EXO members' individual names trending on the social media platform.
This shouldn't come as a surprise, considering the group has been dropping individual teasers for their new album, The War.
But the last of the teasers, that of member D.O. which was released last night, hasn't made it to the Twitter top trends. The reason is not because of his lack of popularity – the singer-actor reportedly sold out tickets for his recent movie screening at Bucheon International Festival in 30 seconds – but because of a mistake that EXO's company, SM Entertainment, seemed to have made.
When one shares the teaser video from YouTube to their social media platforms, the auto-generated hashtag reads #D.O., as picked up from the title and description.
Spot something? Yep, social media sites don't pickup punctuation marks (with the exception of underscores) to be a part of the hashtag. So some fans might have mistakenly hashtagged #D instead, which could explain why he wasn't trending.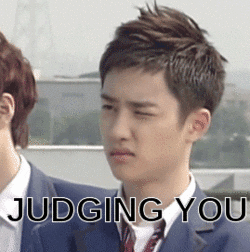 Of course, the reason why SM Entertainment didn't use his real name #Kyungsoo, which could have saved everyone the confusion, is simply because as a member of EXO, he is known as D.O., and not Do Kyungsoo, his actor (and birth) name.
https://giphy.com/gifs/kyungsoo-PwXSO2m3Ryn16
But someone better tell them to correct that hashtag soon, because we know they know that #DO should be the right one, considering they did tweet this.
#EXO #KoKoBop #TheWarEXO #엑소#DO (D.O.) pic.twitter.com/cv7C7QHBgS

— EXO (@weareoneEXO) July 16, 2017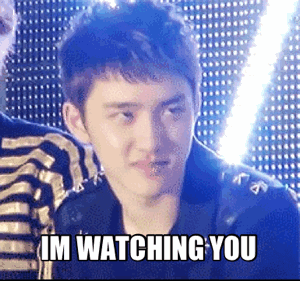 Fans are now telling one another to hashtag #Kyungsoo, but if retweets are anything to go by, we suggest just hashtagging both #Kyungsoo and #DO, since the official tweets would include #DO.
Watch his teaser video below. Head on to SMTOWN's YouTube channel to watch the rest of the teaser videos.
EXO's new album will drop tomorrow, July 18, at 6pm Korean time (5pm local time).