I first watched IU live in Singapore last year when she was here for her 10th anniversary tour. By the end of the concert, I knew I wanted to watch every concert of hers here. As a performer, she's captivating. As a musician, she's talented. As a person, she's earnest. You can tell how much effort she pours into each performance, and this was more evident than ever during the Hotel Del Luna OST medley that she sang last night (more on that later). IU, whose real name is Lee Ji Eun, revealed that she thought of performing it as a gift to Singapore fans only two days ago and started preparing then. She was worried about whether she did well, and even at the end of the performance, she worriedly asked fans if they liked her performance.
And this earnestness shone through throughout the show, even as she bantered with fans. Here are six emotions I felt while watching IU perform her Love, Poem tour in Singapore.
Surprised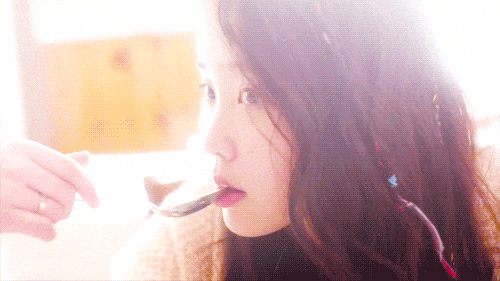 Granted, this was how I felt for most of the concert because the 26-year-old was full of surprises. I was aware of her ability to speak fluent English, but her proficiency seemed to have upped a notch since she last came. At one point, she even translated a few lines of "Secret Garden" into English without the help of the translator. Whoa!
Humoured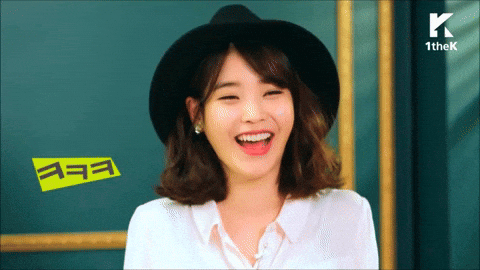 IU may seem like a shy and serious person but fans who know her would attest that she's pretty funny. At the start of the concert, whenever the crowd cheered loudly for her, she would lament, "I guess I'm pretty famous in Singapore." For someone who managed to sell out tickets for her December 7 show in an hour, we must say, yes, IU, you are pretty famous here. She was also amused by the passionate cheers she received for all her songs, even the sad-tinged ones.
Enamoured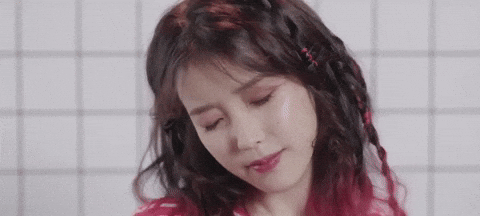 "I just want you to feel more love, get loved through this concert," she said at the start of the concert. And felt love, I did. The singer revealed that she was influenced by the high energy Singapore fans had that even though some of the songs were supposed to be laced with sadness, she kept smiling throughout the concert. After she sang "Sogyeokdong", she said, "Actually there was underlying sadness in the song, but you guys were so excited that I was excitedly waving my hand too. I'm not a pro (laughs). Even when I'm singing ballads, I couldn't control [my emotions]." She also expressed her happiness over the fans' infectious energy and said, "From the first tour until now, there was a bit of sadness during every concert. But for the first time, today, from start till the end … there was not a single space for the sadness to come in. I think Singapore has such an image for me. I will be back to feel this happiness again." And her energy (as well as that of Singapore fans, Singaena) also infected me, as I, a grumpy person, found myself smiling and bobbing my head along to her tunes.
Amazement
https://giphy.com/gifs/lee-ji-eun-bel-ami-pretty-man-qG261VHSsRrZS
I know IU can sing live, but last night she amazed me by singing live for three-and-a-half hours despite her throat not being in a good condition. At one point, she said, "It's only halfway through the concert and I'm already losing my voice. It's OK, I'm not going to save it." She added, "Performing at a concert with a lost voice, there's a merit in that too… It doesn't usually happen during my concert but you guys are lucky." She even coughed on stage, which she claimed had never happened in her career as a singer. Despite her throat condition, she hit all the notes, including the famous three consecutive high notes in "Good Day".
Thankful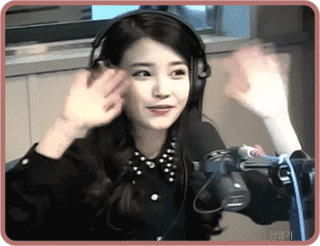 IU surprised fans not only with her English proficiency, but also by singing the soundtracks of her latest drama, Hotel Del Luna, including "Our Happy Ending" and "Remember Me", which is originally sung by Gummy. She revealed that it was her first time singing the former in a concert, and that she had declined previous fan requests to sing at her concerts in Korea. She said, "If you meet my Korean fans, don't brag about me singing 'Our Happy Ending' because they might feel hurt," adding, "It's a secret." However, she encouraged fans to let Gummy know that she sang "Remember Me", as she revealed that the singer was her role model since she was younger. She said singing the song was nerve-wracking for her because she considers Gummy as a "tall mountain" and that she was cautious that she wouldn't be able to sing as well as her. I love Gummy's version, but I must say, IU nailed the song too. Also, as a Hotel Del Luna fan, it's quite a treat watching her perform the medley—and re-watching some of the scenes played on the backdrop. PS: If you want to re-watch the drama or other IU dramas, they're on Viu via their mobile app or Viu.com.
Calmness
https://giphy.com/gifs/kpop-iu-leejieun-hmsH7YCQbtobK
There's just something about IU's ballads and vocals that lulls you into calmness. While the crowd loved her high-energy numbers such as "BBIBBI" and "The Red Shoes", her ballads show another side of her: her raw emotions and way with words. I was mostly impressed by her performances of "Lullaby" and "Love, Poem". I must admit, the first time I heard "Love, Poem" when it was released, I thought it was a good song (since when has IU disappoint, right?). But when I saw her performing it last night, it shot up a few rankings on my list of favourite IU's songs. Her performance was heartfelt, beautiful and tugged at heartstrings.
Admiration
https://giphy.com/gifs/iu-s6k0olAqpBvMY
IU has been through a lot these past few months—two of her close friends, Sulli and Hara, passed away. Many were worried about IU, who has previously opened up about her mental health condition. However, she indirectly assured fans that she was all right by promising to meet fans next year. She said in English, "All promises are important, so you have to keep them." She added, "Day by day, if you keep living slowly, it'll soon be next year. And I'll be back to make another promise. And we'll be back and we'll promise again and again and again. How about we keep on living? Life will be easy. I'll do it as well. I promise."
Images: Giphy