In case you've missed it, Ryan Gosling won a Golden Globe for Best Actor in a Musical or Comedy for his latest film, La La Land. He also gave an aww-inducing acceptance speech, thanking his wife Eva Mendez for her support – looking after their first daughter while pregnant with their second, and at the same time, helping her brother who was battling cancer at that time – so that he could film the movie.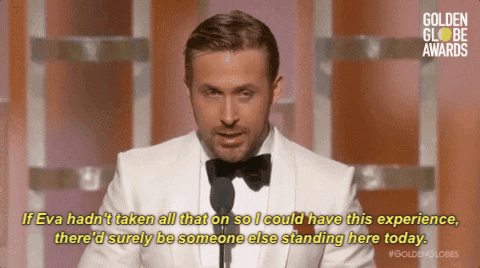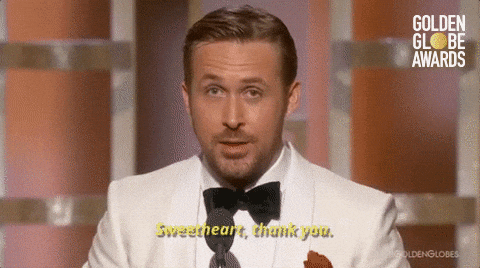 But that's not all. Here's a clip of him walking up to receive his award.
Did you see it? No? Watch it again, and pay close attention at around the five-second mark.
Still didn't see it? Here let us make things easier:
Yeap, Ryan Reynolds grabbed tablemate and fellow actor Andrew Garfield for a passionate smooch while the other Ryan (Gosling) is going up on stage to receive an award. For what reason, we'll never know. All we know is that Mrs Ryan Reynolds, aka Blake Lively, seems to find it hilarious, as did the rest of the Internet.
In fact, their little moment of passion has fans dubbing this power couple (literally. Andrew played Spiderman while Ryan played Deadpool – both Marvel superheroes) Spideypool, which has now given birth to a whole ton of memes and fanart. Here are some SFW ones.
https://www.instagram.com/p/BPCJommgqNp/
https://www.instagram.com/p/BPB9d7jlJR6/
10/10 trolling there, boys.